Massawepie Scout Camps - Camp Pioneer - Scouts BSA
Event Details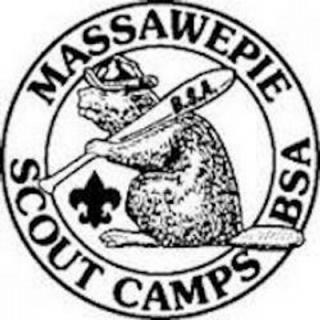 Located on in the heart of the Adirondack Mountains of northern New York State, Massawepie Scout Camps combine unique wilderness programs with a traditional Scouts, BSA summer camp.
Merit Badge Registration Tutorial
Camp Program
Your summer camp experience will be based out of Camp Pioneer, the premier Scout residentt camp experience in the Adirondacks. In some ways, Massawepie may look like your typical summer camp - we have great core Scout programming and merit badges - from the traditional outdoor skills at Scoutcraft, fun arts and crafts at Handicraft, a great Ecology/Conservation area with all the resources the Adirondacks have to offer. But there are things at Massawepie that are like no other camp:
Aquatics, both swimming and boating, done on the private, mile-long Massawepie lake. Canoe, kayak, sail, and swim on this jewl of the Adirondacks.
Shooting Sports at a state-of the art 16-point rifle range and a two-stan Shotgun range
For first year camper, our Trailblazers program which seemlessley integrates Tenderfoot to First Class advancement, orientation to life at camp, as well as ample opportunity for Scouts to chose merit badges.
Climbing at our 30-foot artificial rock wall, or our Natural Rock face
For older socuts, our COPE challenge program, or our provisional Mountain Fox High Adventure program
....and so much more!
Resident camp at Camp Pioneer is truly an experience like no other. From first year campers to experienced Scouts, there is something for everyone at Massawepie. Outside of Camp Pioneer, our 3700-acre property offers ample opportunity for outdoor adventure outside of base camp while remaining on property. With , 15 wilderness outposts, eight ponds with great fishing, and 20 miles of trails, there is endless opportunity for adventure!
Please review the Camp Program Guide linked on this page for more information.
Camp Facilities and Dining
Campsites in Camp Pioneer are equipped with canvas platform tents, picnic tables with dining flies, latrines, washstands, and patrol boards. Batteries for CPAP machines available upon request. Campsites vary by size to suit your Troops size and needs. Smaller Troops may be asked to share a site to allow more Troops to camp.
*2023 SITE RESERVATIONS: Campsites are limited to 1 Troop booking on the customer reservation portal. This is to prevent overcrowding in sites and make sure Troops share sites that are best set to acocmodate. Sites with Troops booked in many cases still have room for additional units. Please contact the Reservation Director to enquire about availability*
Troops have choice of our traditional Dining Hall experience as well as a Patrol Cooking experience - or a combo ,depending on your Troop's preference. This selection is made during your reservation process.
For more information on these topics and many others, please consult the Camp Leaders' Guide linked on this page.
More at Massawepie
Summer camp at Camp Pioneer is far from the only thing we have to offer at Massawepie. Far from it! Massawepie has many more goings on during the summer and we don't close - we're open year-round! More opportunities at camp:
Massawepie Adirondack Treks - Massawepie is home to Scouting's Adirondack High Adventure base.Our highly trained Voyager guides can lead your unit on a 3- or 6-day trek through the Adirondack wilderness -- by foot, canoe, or bike -- as either an independent trip or an extension of your week of Camp. Learn more at https://scoutingevent.com/397-2023trek
Summer Family Camping - Massawepie features a second camp, Mountaineer. Operated as a Scout camp from 1953 until 1999, Mountianeer now operates as a family campground. Cabins, RV sites, and tent sites are available for rent. The campground features a private swim area, rec hall, and more! Stay while your Scout is at camp or add some extra days onto your Adirondack adventure. Check us out at senecawaterways.org/mountaineer
Year-Round Camping - We feature great facilites for year-round rentals for your Troop or your family. Don't make your visit to the Adirondacks just for the summer. View facilities and reserve at senecawaterways.org/reservemsc
The Massawepie Scout Camps have been operating continuously since 1952. For in depth historical information, please visit the Massawepie Staff Alumni Association's Massawepie History website.
Follow us on Facebook to see all of our adventures: Facebook.com/Massawepie
More Information
Massawepie is too big to fit information one page! For more information, contact us!
For details on summer camp program and reservations, year-round programs, Family camp, and Treks:

Brendan Flaherty, Reservation Director
Rochester office: 585-241-8572 (through May 15th)
Camp office: 518-359-2281 (after May 15th)

For year-round rentals:

Seneca Waterways Council Camping Department
2320 Brighton-Henrietta Townline Road, Rochester NY 14623
Camping Department: 585-241-8545
Service Center: 585-244-4210

For property questions:

Ben Geiger, Property Superintendent
Camp Office: 518-359-3900 (year-round)
When & Where
Session 1Massawepie Scout Camps
Sunday 07-02-2023 1:00 PM ET to
Saturday 07-08-2023 10:00 AM ET
Past
---
Session 2Massawepie Scout Camps
Sunday 07-09-2023 1:00 PM ET to
Saturday 07-15-2023 10:00 AM ET
Past
---
Session 3Massawepie Scout Camps
Sunday 07-16-2023 1:00 PM ET to
Saturday 07-22-2023 10:00 AM ET
Past
---
Session 4Massawepie Scout Camps
Sunday 07-23-2023 1:00 PM ET to
Saturday 07-29-2023 10:00 AM ET
Past
---
Session 5Massawepie Scout Camps
Sunday 07-30-2023 1:00 PM ET to
Saturday 08-05-2023 10:00 AM ET
Past
---
Session 6Massawepie Scout Camps
Sunday 08-06-2023 1:00 PM ET to
Saturday 08-12-2023 10:00 AM ET
Past