2024 QSR Scouts BSA/Venturing Resident Summer Camp
Event Details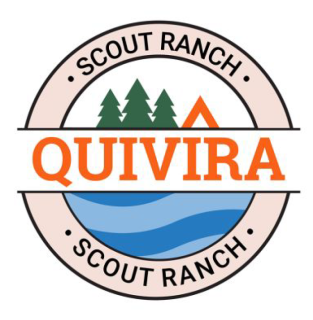 2024 QSR Scouts BSA/Venturing Resident Summer Camp
at Quivira Scout Ranch
Session #1 .... June 2 - 8
Session #2 .... June 9 -15
Session #3 .... June 16 - 22
Youth 2024 Early Bird Camp Fee is $340
Adult 2024 Early Bird Camp Fee is $125
Camp Fees and Payment Schedule Youth Traditional: Early Bird Fee: $340.00 Standard Fee: $440.00 Late Fee: $540.00 Youth HIGH Q: Early Bird Fee: $390.00 Standard Fee: $490.00 Late Fee: $590.00 Adult: Early Bird Fee: $125.00 Standard Fee: $175.00 Late Fee: $200.00
$100 deposit made between June 15th - December 15th, 2023, secures the 2024 Early Bird price for your Unit. All deposits are non-refundable and credited to Unit fees due. • Standard Fee applies from December 16th - April 15th, requires $250 Unit deposit. • Late Fee applies from April 16th - April 30th, 2024, requires payment in full.
Please find a link to the Unit Planning Guide below:
https://quivira.org/wp-content/uploads/sites/25/2023/06/QSR-2024-Unit-Planning-Guide-1.pdf
Stay tuned for additional announcements...
When & Where
Session 1Quivira Scout Ranch
Sunday 06-02-2024 1:00 PM CT to
Saturday 06-08-2024 10:00 AM CT
---
Session 2Quivira Scout Ranch
Sunday 06-09-2024 1:00 PM CT to
Saturday 06-15-2024 10:00 AM CT
---
Session 3Quivira Scout Ranch
Sunday 06-16-2024 1:00 PM CT to
Saturday 06-22-2024 10:00 AM CT