FALL 2023 - Black Jack Trail, Oct 28-29
Event Details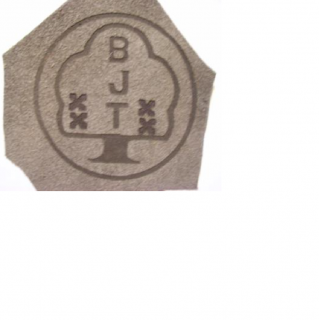 BLACK JACK TRAIL
a Backpacking Training Experience
has returned to QSR …
BJT turned 50 in 2019 & still goin' strong!
October 28 & 29, 2023 at QSR

This is a council event it follows under the NCAP. You will need the Corona 19 waiver, and you will need the BSA update Health Medical forms, A & B, both for each participant. If you don't have them, you/your Unit will not be allowed to participate in this event. You will need to provide your own two deep leadership with current YPT.

Sat., October 28, beginning 9:00 a.m. to Sun., October 29, mid-afternoon Quivira Scout Ranch (watch for the Black Jact Trail sign)
Youth Protection Requirements are fulfilled (two-deep leadership). Adult leaders will tent together; Scouts will tent together.
Everyone should be prepared for a complete pack layout / shakedown.

$15 per person till October 26th, which includes patch and materials for history of the land and Leave No Trace. Registrations on Black Pug only. Follow this link: Black Jack Trail
This is a basic backpack experience to show Unit leadership different places and ways to use QSR as a Unit program.
Black Jack Trail is an experience where the history of Quivira Scout Ranch is delved into and some backpacking is done into the heart of The Ranch leaving all big, fancy equipment behind. This is as opportunity for your Unit to go out with a minimum of equipment, have maximum fun, and use The Ranch to its fullest. There are endless program opportunities on our own Council Camp, and we urge every Unit to take advantage of them.
Special Needs: BJT is an adventure in back packing which requires hiking. A typical hike may include anything from well-kept paths to re-discovering long lost trails. Meeting specific dietary requirements (food) is the hiker's responsibility. If someone has physical special needs, please contact the course director 60 days IN ADVANCE of BJT week to discuss arrangements. There are limited locations available for physical special needs. Accommodating the physical special needs of hikers will need to be approved IN ADVANCE by the Medic for the weekend. A good-faith effort will be made by Staff to help every person enjoy the BJT experience, but limited resources are available for this type of program.

For more information, contact:
Gary Wiebe (Courses Director), ptc706@gmail.com
Jo Irsik (Staff Advisor and Black Pug questions) jo.irsik@scouting.org
When & Where
Quivira Scout Ranch
Saturday 10-28-2023 9:00 AM CT to
Sunday 10-29-2023 3:00 PM CT