NOVA Day - Fearful Symmetry
Event Details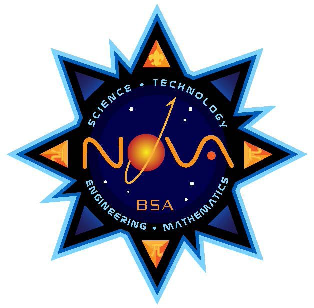 QUIVIRA COUNCIL'S NOVA DAY
Fearful Symmetry
Saturday, September 2nd, 2023 @ Exploration Place
This Quivira Council NOVA Day will be located at Exploration Place in Wichita, and will be an opportunity for Cub Scouts to get hands on experience doing TBD (limited to a total of only 100 Cubs who are Wolves, Bears or Webelos)
*** More details on the day's schedule will be coming!
Supervision: All Packs must have two-deep leadership in accordance with Youth Protection Guidelines and ALL adults must have completed current Youth Protection Training. There will be very limited seating for adults in class sessions. Packs will be allowed two leaders per classroom unless there is space available. All adults are welcome to all shows and to tour all the exhibits. L.
Registration fee is ($30) per Cub Scout (Wolf, Bear, or Webelos only), which includes the patch or pin. Adult fee is ($10) per person, giving access to all shows. Lunch is NOT included. Units can bring sack lunches in coolers, or purchase food from concessions or use local businesses.
Pre-registration is required. No registration at doors. Online payment is required and may be made by credit card or electronic check. Please be sure to get with Unit's Leadership to get registered. LAST DAY TO REGISTER - Friday, September 1, 2023. No phone or paper registrations are allowed.
Questions? For questions or more information, please text or email Council STEM Representative: Jose Vigil 316-210-1148 josevigil52@sbcglobal.net
Staff Advisor: Thomas Johnson 316-491-7774 thomas.johnson2@scouting.org
NOVA Award:
For this activity, the Council will be providing a NOVA patch for each Cub who is completing a NOVA award for the first time and will give a pin for those who have previously earned their initial NOVA patch.
When & Where
Save the Date Exploration Place
Saturday 09-02-2023 8:00 AM CT to 3:00 PM CT