Okpik Advanced Course - Seneca Waterways Council
Event Details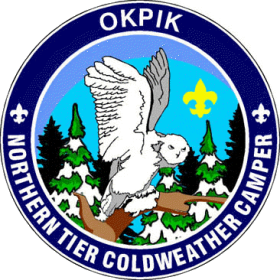 Learn the Skills of the North Woods Winter
Enhanced National Level Training!
Experienced instructors prepare you to run a better program.
Outdoor experience to help you build more confidence and learn more.
Unique patches for each weekend!
Highly recommended for all leaders.
Keep your program fun all year.
When: February 23-25
Where: J. Warren Cutler Scout Reservation
Reservations should be made as early as possible. These courses can fill up quickly, so the time is NOW to get your registration in. E-mail to okpik@senecawaterways.org if you have any questions.
Register at: https://scoutingevent.com/397-okpik2024
OKPIKATTAVIK Class Size: Limited to 25
Minimum age: 14 (unless approved by the Okpik staff.)

Hosted by: BPC, CH, DE, HI, TA
When & Where
When: 02-23-2024 7:00PM to
02-25-2024 9:00PM



Attachments