National Pike - Wreaths Across America 2022
Event Details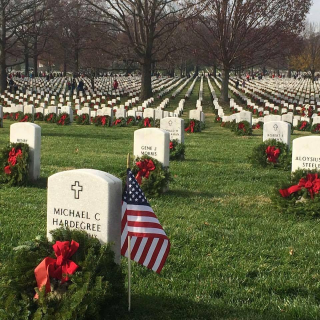 REMEMBER the Fallen Veterans. . . HONOR those who Serve. . . TEACH our children the value of Freedom.
On December 17, 2022 Friends of BNC will be helping Baltimore National Cemetery to Remember and Honor our veterans by laying Remembrance Wreaths on the graves of our country's fallen heroes.
Please help us honor and remember as many fallen heroes as possible by sponsoring remembrance wreaths, volunteering on Wreath Day, or inviting your family and friends to attend with you.
If you want to volunteer to help with planning or executing on wreath placement day, contact Howard Weiss "hweissbsa@gmail.com".
Note times are approximate. Units will sign up for shifts when they become known.
Thank you so much for supporting the Friends of BNC and Wreaths Across America!

Hosted by: NP
When & Where
When: 12-17-2022 9:00AM to 4:00PM
Where: Baltimore National Cemetery
5501 Frederick Ave
Catonsville, MD 21228

Map
Coords: 39.2774775, -76.7067567