Event Details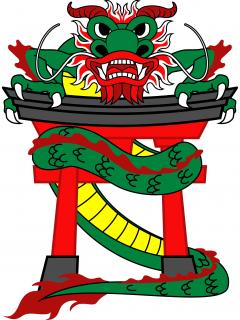 Camp Dragon 2023
26 March - 01 April 2023 White Beach Naval Station, Okinawa, Japan
FINAL PAYMENT DUE March 06, 2023 at 11:59 PM!
Camp Dragon will be held on an active duty military installation. Any Non DoD-ID card holder will need base access and must upload the photo page of their passport for submittal to White Beach Security for screening and access during camp. This must be done no later than 26 FEB 2023 to ensure proper vetting and background checks.
CAMP DRAGON IS OPEN TO ANY SCOUT OR ADULT LEADER REGISTERED WITH THE BSA!! Be sure to join our Camp Dragon FB Group: www.facebook.com/groups/campdragon/
Check out our COOL video below: https://youtu.be/tnat9xneNCs
Activities will include Aquatics (Swimming, Lifesaving, Canoes), Hiking, Archery, BB Guns, First Aid, Astronomy, and much more!!
If arriving from Naha Airport, please make a note in your registration comments. A Scout representative will be there to greet you. Bus transportation to and from Naha Airport will be provided. Please plan your arrival, if possible, between 1300 - 1700, 26 Apr 2023.
Showers/toilets will be available at Camp and Adult Leaders will have access to campers for showers, sleeping and storage.
Trading Post will be available during the Camp.
All will have the option on Wednesday, 3/29/2023 of taking a day trip to either Okinawa World or the Forest Adventure Course, additional costs will apply. Please check the Forest Adventure site as there are multiple courses to choose from. Forest Adventure will be divided into two sessions, morning and afternoon, due to limited capacity at the site.
https://www.nippon.com/en/guide-to-japan/gu900219/
https://fa-onna.foret-aventure.jp/eng/
O/A Members BRING YOUR SASHES for OA Day on March 30th!!
Trail to First Class will be offered.
You may select Merit Badges during registration from the class list. Disclaimer: All Merit Badge Classes are subject to change dependant upon the availability of Adult Leaders and Volunteers to teach. Each until must have at least 2 registered leaders, all additional adult leaders may volunteer. Additionally, please do NOT register as a youth or adult staff member unless you have been notified by the camp director to do so.
See attached documents to help you prepare for camp. For merit badges offered, prerequisites, descriptions and more information. please ensure all prerequisites are completed PRIOR to camp:

Camp Dragon 2023 Letter of Instructions, and packing list.
BSA Medical ABC Form (must be completed by all attendees)

Activites Form (required for all shooting sports participants)
Adult Leaders: Please print out the attached TDY/TAD No Cost Letter to possibly get approved TDY/TAD!!!
Youth / Adult Staff: Submit the "All Camps Staff Application" for 2023, located in the "general info" section on the resident camp page Council Resident Camps (fareastcouncil.org).
When & Where
Camp DragonWhite Beach Naval Base Camp Grounds
Sunday 03-26-2023 3:00 PM JST to
Saturday 04-01-2023 9:00 AM JST
Past