2020 Council Pinewood Derby
Event Details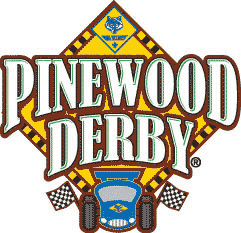 Pinewood Derby 2020
The new date for the Black Hills Area Council Pinewood Derby is August 1st, 2020. The race will take place at Medicine Mountain in the pavilion next to the Townley Training Center.
Registration is required for the event for everyone that is attending. Please try to limit attendance to only the racer and a parent / guardian bringing the racer to the race. All participants and spectators are encouraged to practice social distancing and wearing a mask is encouraged but not required.
All vehicles must be parked in the parking lot at the front of camp and participants and visitors must walk into camp to the Townley Training Center.
Pinewood Derby Race Day Schedule
Registration opens 12pm
~ Lion 1:30-2
~ Tiger 2-2:30
~ Wolf 2:30-3
~ Bear 3-3:30
~ WEBELOS 3:30-4
~ AOL 4-4:30
~ Leaders 4:30-5 (this division is for registered Scout leaders only)
~ Outlaw 5:30-6 (this division is open to all siblings, Scouts BSA members and other adults. . . you can also break the normal rules in this division. Its true we have seen a potato with wheels and an actual stick of butter racing before)
When & Where
Medicine Mountain Scout Ranch
Saturday 08-01-2020 1:00 PM MT to 5:00 PM MT
Past