Event Details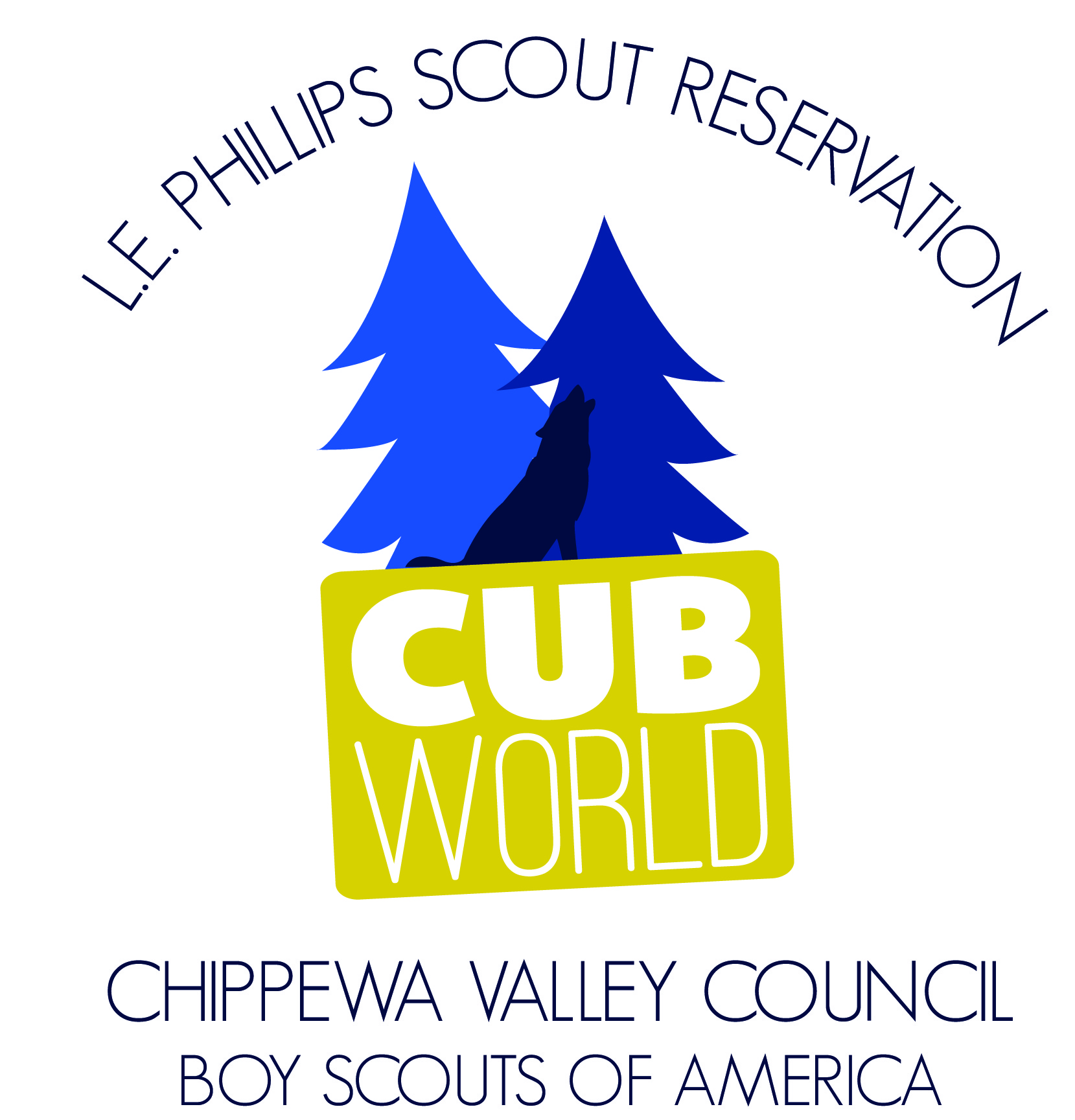 CUB WORLD
Cub World is a BSA Accredited Camp. We work closely to follow health and safety guidelines of the State of Wisconsin.
---
Weekend Overnight Camp Pricing
Youth: $140
Adults: now $95!
Late fees of $10 per youth, if paid after May 31.
Special Pricing Available for Families!
Siblings 5 and under (not registered in Cub Scouts) $70
Siiblings 3 and under $25
Second Parent Attending $50
Day Camp Pricing
Youth: $50
Adults: $25
*Day camps- attend Day 2 of any session.
Late fees of $10 per youth, if paid after May 31.
Contact eric.muench@scouting.org with any questions or to apply special pricing to your registration.
---
---
2022 Theme: Cubs in Shining Armor
Cub World is a Cub Scout Resident Camp that is part of the L.E. Phillips Scout Reservation's beautiful forest and lake landscape. Many have entered the gates of Cub World to experience the adventure of a summer. Swimming, boating and fishing at Bass Lake!
Themed crafts and nature exploration programs take you all over Cub World. Shoot B.B. guns, compete in rock throwing, and shoot at our archery targets at the Cub World Shooting Sports range.
Learn new outdoor skills and transition from WEBELOS to an Arrow of Light Scout at our Outdoor Skills and Brown Sea Island program. Experience evenings of games and teamwork activities with campfires and camp shows to follow. Come join us and let the adventure begin!
CHECK-IN TIMES
We look forward to your arrival. Our schedule is designed to ensure that our staff are ready for your arrival. Please do not arrive before your session's check-in time begins.
Sessions 1-6 are Friday – Sunday Sleepaway Camps
Session 7 is a Thursday - Saturday Sleepway Camp
Friday: Check-In 5-6 PM EAT DINNER BEFORE YOU ARRIVE
Sunday: Check-Out 4:00 p.m
---
Resources and useful links
Which Camp is Right for my Cub Scout?
---
When & Where
Session 1Phillips Scout Reservation
Friday 06-17-2022 5:00 PM CT to
Sunday 06-19-2022 3:00 PM CT
---
Session 2Phillips Scout Reservation
Friday 06-24-2022 5:00 PM CT to
Sunday 06-26-2022 3:00 PM CT
---
Session 3Phillips Scout Reservation
Friday 07-01-2022 5:00 PM CT to
Sunday 07-03-2022 3:00 PM CT
---
Session 5Phillips Scout Reservation
Friday 07-15-2022 5:00 PM CT to
Sunday 07-17-2022 3:00 PM CT
---
Session 6Phillips Scout Reservation
Friday 07-22-2022 5:00 PM CT to
Sunday 07-24-2022 3:00 PM CT
---
Session 7Phillips Scout Reservation
Thursday 07-28-2022 5:00 PM CT to
Saturday 07-30-2022 3:00 PM CT