National Youth Leadership Training - Pack and Paddle
Event Details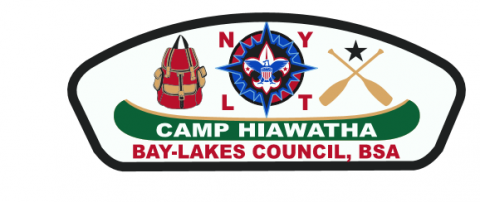 National Youth Leadership Training (NYLT) is the premier youth leader training experience offered by the Boy Scouts of America. NYLT, Pack and Paddle adds value to the NYLT leadership training syllabus by executing the course of instruction in the context of a wilderness backpack and canoe trek, where participants put leadership theory to immediate, real world practice. Participants learn to set a personal vision, establish goals, and lead themselves, and others..in addition to picking up a few wilderness skills in the process. They will return to their home Troops, and Crews with the tools, and enthusiasm necessary to help lead their units, using the Patrol Method. For many, NYLT, Pack and Paddle is a life changing experience from which they will benefit the rest of their lives.
Participants must be Scouts BSA, or Venturers who are 14 years old, or 13, and have completed the 8th grade. Participants must have the recommendation of their unit leader, be able to live and work in a rugged environment, (including the ability to eat 9 days worth of backpacking food), and should successfully complete the Introduction to Leadership Skills for Troops, or Crews.
NOTE: This event will be operating in Eastern Time all times listed are Eastern. Course begins at 1 PM Eastern Time.
When & Where
Save the Date Camp Hiawatha
Saturday 08-08-2020 1:30 PM CT to
Sunday 08-16-2020 10:00 AM CT