Event Details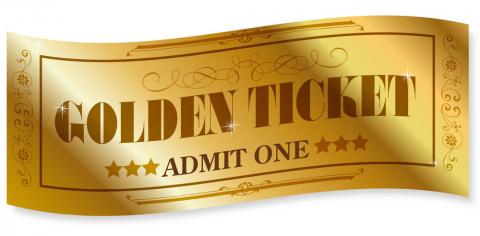 2022 Golden Ticket
Calling all Akela Wahinapay Lodge 232 members, here is an exiting whole new way to pay your dues & event fees. Introducing the 2022 Golden Ticket! The 2022 Golden Ticket is a package deal for the year 2022. It covers all of the following:
2022 Dues
2022 Winter Banquet
2022 Lodge leadership Development Weekend
2022 Spring Arrowee
2022 Powwow
2022 Fall Fellowship
2022 Fall Arrowee
New for 2022 :
Vigil Breakfast (Vigils Only)
New for 2022 Dues Lodge Flap
New for 2022 Golden Ticket Lodge Flap

As you can see purchasing the 2022 Golden Ticket not only pays your dues but also pays your registration to all of 2022's events. This is an opportunity to give you savings of up to $50. On top of that you will receive 2 limited-edition patches. You guessed it the only way to get these patches is to purchase your Golden Ticket by December 31, 2021. We will order the patches January 3rd, 2022, and it will only be for those Lodge 232 members who purchased the 2022 Golden Ticket by December 31, 2021. So, hurry up and purchase your 2022 Golden Ticket.
When & Where
Golden TicketScout Service Center
Saturday 01-01-2022 12:00 AM CT to
Saturday 12-31-2022 11:30 PM CT
Past