2022 OA Fall Ordeal Weekend
Event Details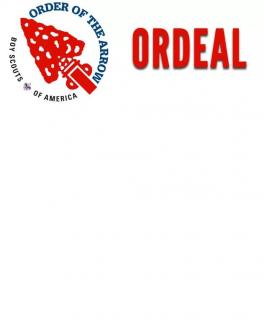 Order of the Arrow Ordeal Weekend for Atta Kulla Kulla Lodge #185
Congratulations to all that were elected in the 2022 class of Ordeal Candidates. With the Covid-19 and the cancellation of summer camp, it has been hard on all scout members, if elected this year, your nomination is valid for 2 years due to the Covid-19 pandemic. If you cannot attend the Ordeal weekend at Camp Old Indian on Sep 16-18th, you can attend the 2023 spring ordeal.
All Ordeal candidates must be at the camp office of Camp Old Indian at 6:00PM in class A uniform. Please eat Friday evening supper before your arrival at camp. Bring along your Ordeal Weekend camping gear (Packing list on the right).
Please complete this form in its entirety. Payment of $55 per candidate is required to attend. This covers the cost of the sash and other expenses for the Ordeal Weekend.
Upon your arrival at Camp Old Indian, every Ordeal candidate will be pre-screened in the camp office. Pre-screening will include a temperature scan and a short questionnaire. Once you have completed the screening, you will be directed where to go. Further details will be sent via email prior to your arrival. Finally, you must have completed and Dropped off your medical form at the council office at 1 park plaza Greenville sc 29607 OR bring to the Ordeal on Friday Nov 5th. You should plan to leave or be picked up at 6 PM SATURDAY Sep 17th when the event ends for all.
We look forward to a wonderful weekend.
**We do need the completed Medical Form A and B for each candidate and participating adult or scout; the form and a packing list is attached
When & Where
2022 fall Ordeal WeekendCamp Old Indian
Friday 11-04-2022 5:00 PM ET to
Sunday 11-06-2022 12:00 PM ET
Past