2021 PACCS - Piedmont Appalachian College of Commissioner Science
Event Details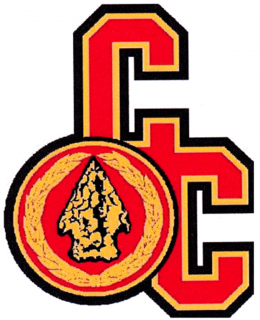 2021 Piedmont Appalachian College of Commissioner Science
"Commissioner service will continue to provide the quality assurance necessary for our growing programs. Trained commissioners are the key to the quality program that will instill core values in millions more youth in the future."
— Author Unknown
WHAT IS PACCS?
PACCS is a group of 8 Councils offering degrees in Commissioner Science including the Bachelor, Master and Doctor of Commissioner Science. Also offered are Post Graduate Courses and Roundtable specific training. The college is generally conducted during the first weekend of June each year at Wofford College, Spartanburg, SC. This year's college will be a one-day only event held at Mt. Moriah Baptist Church in Spartanburg, SC on Saturday, June 5, 2021.
2021 Fee Structure
Saturday Participant Only - $40.00; includes lunch on Saturday.
Shirts are available for an additional charge. **Please Note: shirts are not included in your registration fee** This year's shirt style is a black polo/golf shirt. Links are listed below for specific information on the male/female cut. All shirt orders must be placed by May 7, 2021.
GOAL
To provide a source for Councils to continue to improve Commissioner teams and programs to help Units properly deliver the Scouting program to the youth. One resource to facilitate this is a good solid training program. The PACCS provides that training and attendance by all Commissioners, as well as other interested registered Scouters is encouraged.
MEMBER COUNCILS (If you are a member of a Council outside of the list below, you are welcome to attend).
Blue Ridge Council
Coastal Carolina Council
Daniel Boone Council
Great Smoky Mountain Council
Georgia Carolina Council
Palmetto Council
Piedmont Council
Sequoyah Council
REGISTRATION
To register for the 2021 PACCS college you can either mail your registration form to the Palmetto Council Service Center (420 S. Church St., Spartanburg, SC 29306) or register online. **Please Note** Staff members should select "Staff Only" only if you are NOT planning on taking classes. If you will be taking classes, please select the course you will be attending.
LOCATION
Mt. Moriah Baptist Church (445 S. Church St., Spartanburg, SC 29306)
DOCTORAL PAPERS
Please visit the PACCS website for additional information regarding Doctoral Papers.
When & Where
Full Weekend - ONSITEWofford College
Friday 06-04-2021 4:00 PM ET to
Sunday 06-06-2021 12:00 PM ET
Past
---
Saturday Only ParticipantMt. Moriah Baptist Church
Friday 06-04-2021 4:00 PM ET to
Sunday 06-06-2021 12:00 PM ET
Past