Level 2 Climbing Instructor Training
Event Details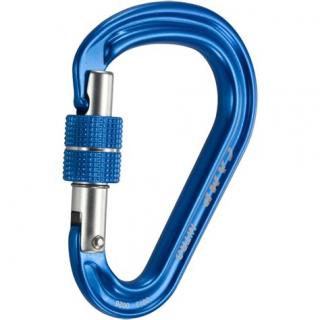 Purpose
Learn the ropes to facilitate Unit & Council-level climbing programs for your Scouts! Provide training for people who are interested in teaching Scouts how to climb and rappel at the Unit or Council level. This group might include those interested in becoming Climbing Merit Badge Counselors, Camp Staff and Scouters.
This is a highly-skilled training to become a BSA-qualified Level II Climbing Instructor. This qualifies you to join our Council Climbing & COPE program staff, and help run our safe and exciting outdoor top-roped rock climbing and rappelling programs. You will learn the skills required to supervise and teach basic climbing fun, to select and rig a rock climbing site, and to take Scouts climbing and rappelling on rock crags! Level II Climbing Instructors are also allowed to run their unit climbing activities at Whipps Ledges and our Lake Erie Council Scout Camps with a familiarization course at each camp.
Topics include: Gear inspection and management, Ground School, Site Selection, Bolted and Natural Anchor System Rigging, and Emergency Procedures.
Qualification as a Level II Climbing Instructor depends on your performance during training, and on individual evaluations at future site familiarizations.
(NOTE: Candidates from other Councils should verify that this program meets their Council's Climbing Instructor staff requirements.)
Note that at all climbing, belaying, and rappelling exercises and activities, someone with certification in First Aid/CPR/AED from the American Red Cross (or equivalent) must be present (Take our course!)
---
Where
Classroom Work: Eagle Lodge at Camp Manatoc, Peninsula, OH
Practical Work: Whipps Ledges, Hinckley, OH
When
Friday, May 3 at 6:30pm to May 5 at 12pm
Meals and overnight cabin are included!
---
Prerequisites
The goal of this program is to qualify leaders who already know the basics of climbing and rappelling. We will not have time to teach basic how-to belay, climb & rappel in this class. As a prerequisite, you will need basic climbing skills that you can get from a climbing gym, or by climbing with a qualified friend or instructor.
Must be 21 years of age
Must have completed Climbing Level 1 Instructor Training (take our course!)

If you have a recently expired Level 1 or Level 2 certification, you may test of out of re-taking the Level 1Training

BSA-registered adult (See https://beascout.scouting.org to register)
Take BSA Climb On Safely Training online (https://myscouting.scouting.org/)
Current BSA Annual Health and Medical Record, including Part C (see attachments)
Competence in basic climbing skills as found in BSA Climbing Merit Badge requirements 5, 7-11
---
Equipment
If you have ropes and equipment you intend to use at future scout events, you must bring all such equipment and corresponding logs for inspection.
Required equipment:

Webbing (for Swiss Seat: 20' to 30' of 1" tubular webbing)
CEN, UIAA or NFPA-approved Figure Eight, or other belay/rappel device
Two Locking Carabineers
Climbing Helmet
Pair of Leather Gloves
Rope to demonstrate knots

Optional Equipment (including equipment logs)

Climbing Harness
Two 5' to 8' lengths of 6 mm nylon climbing accessory cord for Prusik loops
Two 5' to 8' lengths of 6 mm nylon climbing accessory cord for Prusik loops
2-4 locking carabiners (we recommend oval or D style aluminum screw-lock)
Climbing Shoes

Classroom Supplies

Bring a 3 ring binder for handouts
Notepad
Pencil/Pen

Fee includes all meals on Saturday & Sunday breakfast
Tent sites are available by cabin (bring your own gear)
All other gear will be provided by the Directors (ropes, anchors, carabineers, etc.)
---
Event Cost
Early-Bird Rate: $50 (if paid by April 1, 11:59pm)
Regular Rate: $65
Late Registration Rate: $80 (if paid after registration closes on April 28, 11:59pm)
Staff Fee: $20 for food (contact an instructor if you are interested in serving as part of the staff)
Minimum of six students
Maximum of 30 students
When & Where
Camp Manatoc & Whipps LedgesCamp Manatoc
Friday 05-03-2019 6:30 PM ET to
Sunday 05-05-2019 12:00 PM ET
Past