Massawepie Scout Camps - Camp Pioneer - Scouts BSA
Event Details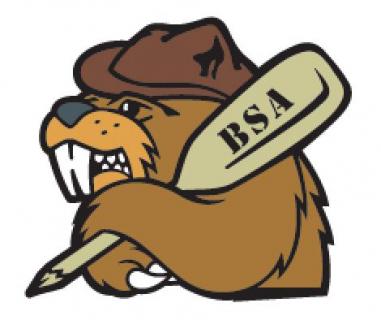 Located on a 3,769 acre parcel in the heart of the Adirondack Mountains of northern New York State, Massawepie Scout Camps combine unique wilderness programs with a traditional Boy Scout summer camp.
Canoe, kayak, or sail on our gorgeous mile-long private lake, hike over 20 miles of well-kept trails, and camp along eight ecologically diverse ponds -- all without ever leaving camp property. Massawepie's location is perfect for programs like mountain biking, outpost camping, and high-adventure experiences for older scouts and Venture Crews. Our highly trained Voyager guides can lead your unit on a 3- or 6-day trek through the Adirondack wilderness -- by foot, canoe, or bike -- as either an independent trip or an extension of your week of Camp.
The Massawepie Scout Camps have been operating continuously since 1952. For in depth historical information, please visit the Massawepie Staff Alumni Association's Massawepie History website.
Be sure to scroll to bottom of this page to download class catalogs, MB Schedule, Health forms and more!
Early Bird Fee Schedule

Early Registration applies if:

Unit campsite Deposit paid by 10/01/2019
Scout & Adult commitment deposit paid by commitment deadline
Remaining Scout balances paid by early bird deadline.

Regular Registration Fee Schedule

Regular Registration applies if:

All Scouts in the unit if the unit commitment is not turned in by 10/01/2019
Scouts added after the commitment deadline or to all Scouts if Scout & Adult commitment deposits are unpaid after the commitment deadline.
Scouts not fully paid by the early bird full payment deadline

October 01, 2019 – Campsite Deposit Deadline

After 10/01/2019

$100 Site Deposit

$200 for site + $10 per scout

$100 Site Deposit

$200 for site + $10 per scout

February 28, 2109 – Camper Commitment Deadline

$150 per committed spot for each Scout

$150 per committed spot for each Scout

March 20, 2019 – Early Bird Payment Deadline

$400 total paid per Scout

April 24, 2019 – Regular Registration Deadline

$435 total paid per Scout

April 25– Late Registration Period Begins

$475 total paid per Scout

Brother Discount

$40 per sibling attending after 1st sibling pays full fee

$40 per sibling attending after 1st sibling pays full fee

Second Week of Camp (Provisional)

$300 total paid per Scout

$300 total paid per Scout

Adult Fees: $200 total for 1 week of camp. Due by June 1 2019

Adult Discounts: 1 free adult for every 8 youth attending camp

Adult Daily Rate: $41 per evening (for adults who are unable to stay full week)

Scouts that join between February 1 and the start of camp will receive early bird prices.

When registering be sure to select "New Scout in Spring"
Camping Kick-Off
January 27, 2019 3:00 pm - 6:00 PM

Scout Service Center
2320 Brighton Henrietta TL Rd
Rochester, NY
Merit Badge Course Catalog and 2019 MSC Leader's Guide are available are available for download in the attachments section of this registration page and your Unit invoice.
***UPDATE***
Sessions #2, #3, and #4 are temporarily suspended due to high registrations for 2019. We will review opening these weeks after Feb 28, 2019, when we have passed Early Bird Deposit phase of summer camp registration. If you would like to discuss registering for camp please contact Massawepie Scout Camp Reservation Director Matt Ghirarda at 585-241-8572 or email at camping@senecawaterways.org
For more information be sure to contact camping@senecawaterways.org or call 585-241-4210
Campsite Matrix
Campsites are set with an understanding that not all sleeping accommodations will be occupied. Units should select the number of patrol sites that meet the need of their unit to attend camp. A unit has exclusive use of the patrol site if they are the first to reserve the patrol site and have at least 10 individuals staying in the patrol site.
LEGEND
No units or participants registered for campsite
Campsite is reserved but has room for additional unit(s)
Campsite has reached unit or participant limit
When & Where
Session OneMassawepie Scout Camps
Sunday 06-30-2019 12:00 PM ET to
Saturday 07-06-2019 12:00 PM ET
Past
---
Session TwoMassawepie Scout Camps
Sunday 07-07-2019 12:00 PM ET to
Saturday 07-13-2019 12:00 PM ET
Past
---
Session ThreeMassawepie Scout Camps
Sunday 07-14-2019 12:00 PM ET to
Saturday 07-20-2019 12:00 PM ET
Past
---
Session FourMassawepie Scout Camps
Sunday 07-21-2019 12:00 PM ET to
Saturday 07-27-2019 12:00 PM ET
Past
---
Session FiveMassawepie Scout Camps
Sunday 07-28-2019 12:00 PM ET to
Saturday 08-03-2019 12:00 PM ET
Past
---
Session SixMassawepie Scout Camps
Sunday 08-04-2019 12:00 PM ET to
Saturday 08-10-2019 12:00 PM ET
Past