Virtual Merit Badge College
Event Details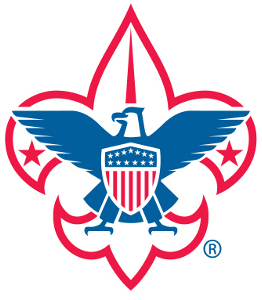 Baden-Powell Council presents:
Virtual Merit Badge College
When: March 20th
Cost: $20 per class (can choose up to 2 classes: 1 on the morning and/or 1 in the afternoon)
Class limits are set by Counselors and cannot be changed.
Parents are requested to be within earshot of all classes their Scout has signed up for. Please contact Chris (chris.ambra@scouting.org) if you are able to be a 2nd adult and sit in during your Scout's scheduled classes.
Workbooks are strongly encoruaged for every class. They are not part of the requirements but will be extremely helpful in guiding Scouts' understanding of the badge. Please download the appropriate workbook AND the Prerequisites document found on the right-hand side of this page -->
All Classes are Eastern Daylight SavingsTime
Choose up to 1 class per session:
Morning Session (9am to 12PM)
Digital Technology (limit 10)
Programming (limit 20)
Inventing (limit 15) - this class ONLY is all day - 9AM to 4PM
Indian Lore (limit 20)
Weather (limit 20)
Afternoon Session (1PM to 4PM)
Medicine (limit 20)
Programming (limit 8)
American Heritage (limit 20)
Energy (limit 10)
Pets (limit 15) - Scout must have a pet in order to earn this badge
Mammal Study (limit 20)
All Zoom Links will be emailed 2-3 days before the class from Black Pug (no-reply@247scouting.com), please check your spam folders.
Blue Cards will be issued through Black Pug after the class has been completed, usually between 5 days and 2 weeks, or longer depending on the requirements.
Directions for obtaining Blue Cards:
1. Click on the link in your Registration confirmation email from Black Pug (no-reply@247scouting.com).
2. Go to the Reports Tab.
3. Choose Blue Cards to print or Scoutbook Export.
When & Where
Virtual
Saturday 03-20-2021
9:00 AM ET to 4:00 PM ET
Past