Woodsman's Thong 2022 900929
Event Details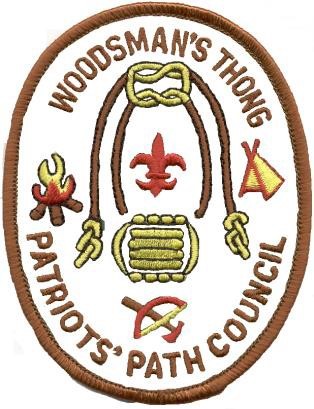 This opportunity is open to individual's in any Council.
Woodsman's Thong, a unique training course developed by Scouters from our council, is designed to increase your knowledge of the outdoors and the skills you need to keep your outdoor program exciting. It will provide a foundation for your unit's High Adventure program.
Held at Winnebago Scout Reservation. Registration is open to youth that are 13 years old and First Class rank and above, Venturers, and to registered adult leaders. Space is limited so sign-up online as soon as possible.
Youth participants must complete the permission slip and send it to the Patriots' Path Council at least 1 week prior to the start of the course. An adult registered with their unit must accompany youth from a unit.
When & Where
Woodsman's Thong 2022Winnebago Scout Reservation
Saturday 10-29-2022 7:00 AM ET to
Sunday 10-30-2022 12:00 PM ET
Past