2019/2020 Special Needs Awareness Training
Event Details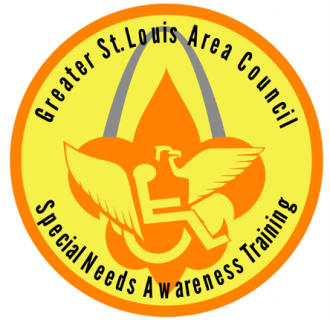 Sign up for a new Special Needs Awareness Training for all ages. There will be activities for the Cub Scouts, Disabilities Awareness Merit Badge for Scouts BSA and adult classes for leaders and parents. Attend this training with professionals in the fields of Special Needs and Education for the opportunity to learn how to provide the best services for every Scout.
Zoom/Virtual Training for June 6, 2020:
Leaders/Adult/Older Scout Class: Will be offering a training focused to support Scouts with special needs from 10:00am-12:00pm and then from 1:00pm-2:00pm. The class will only have 25 participates to have a small group to be able to focus on the content. The training will consist of an interactive training from a special education teacher and several very experienced Scout leaders from 10:00am-12:00pm. Then we wanted to give everyone a zoom/lunch break. Then from 1:00pm-2:00pm we are asking for everyone to complete one of the challenges from the Weekly Challenge the council offered on week 8. We will break the group into smaller groups then come back for a Q and A with members of the special needs committee. We normally have several interactive activities during the training and we felt this would be a good alternative.
Scouts BSA: Disability Awareness Merit badge from 2:30pm-4:00pm. The prerequisite for the class will be emailed out to everyone taking the class on Monday June 1, 2020 but there will be time after the merit badge to complete everything and still complete the merit badge with members of the committee. The class will only have 20 participates to have a small group to be able to focus on the content.
Cub Scouts: The committee did decide that we would not be able to offer a successful program for the Cub Scouts virtually. But, will be able to offer the program at the training day on December 12, 2020 at Beaumont.
Please register online as a staff member if interested or email questions to:
Eleanor Phillilps, Special Needs Committee Training Chair., philipseleanor@gmail.com
or
Nick Schubert, Staff Advisor, nicholas.schubert@scouting.org
When & Where
2019 FallBeaumont Scout Reservation
Saturday 11-02-2019 9:00 AM CT to 2:00 PM CT
Past
---
2020 SpringYour Couch
Saturday 06-06-2020 10:00 AM CT to 4:00 PM CT
Past