2020 Personal Fitness Merit Badge Virtual
Event Details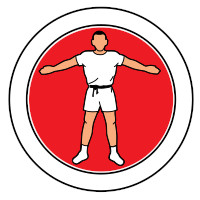 Personal Fitness Merit Badge
The Personal Fitness Merit Badge will take place via a Zoom meeting.
To be well prepared for the meeting each scout is required to read the Personal Fitness merit badge book 2 times in its entirety and attest to that fact on their honor as a Scout.
Each Scout should fully utilize the worksheet from the attached link or orgnize and review what he or she has learned from attentevely studying the book, as well as for documentation of his or her fitness program.
http://usscouts.org/mb/worksheets/personal-fitness.pdf
He or she must be able to recognize and explain how each element of being personally fit relates to the points of the Scout Oath and Law.
The class will meet a total of three times, once at the beginning and again at six weeks, then at twelve weeks for the final review.
When & Where
ClassOnline Merit Badge Class
Tuesday 10-20-2020 6:30 PM CT to 8:00 PM CT
Past