2020 Fishing Merit Badge Virtual
Event Details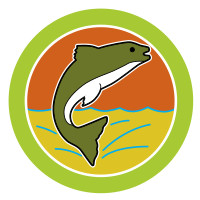 Fishing Merit Badge
Michael Brand – Fishing Instructor
Sept 12, 2020
9:00am to 12:15pm
Zoom Prerequisites and Expectations
Scouts Must:
· Read the fishing merit badge book and complete the fishing merit badge worksheet prior to
taking the course (http://usscouts.org/mb/worksheets/Fishing.pdf)
· Provide an email address and check their email prior to the zoom meeting. This will allow the
instructor to send links to relevant information.
· Master the following knots (improved clinch knot, Palomar knot, uni knot, uni to uni knot, and
arbor knot). This should be done ahead of time. Scouts should be prepared to show each of
these completed knots to the instructor and be able to tie them when asked. A clasp and
paracord is the best way to demonstrate.
· Review the fishing regulations for their local region. This can be done by picking up a copy of the
regulations at a local distributor (e.g., Walmart) or online at their local Department of
Conservation.
· Catch and identify a fish. Scout should have documented evidence (e.g., photo) and a note from
a parent/guardian/scoutmaster/responsible adult that they caught the fish.
· A note from parent/guardian/scoutmaster/responsible adult indicating that the scout has
either:
o Cleaned and cooked a fish they have caught
o Acquired a fish, cleaned it, and cooked it.
· I will send out an email prior to the event with additional information and links.
During the Zoom portion of the scouts will be expected to:
· Be in uniform and prepared to learn.
· Understand how to use Zoom including how to mute themselves and how use the video
function. Scouts might need to use zoom on a cell phone when demonstrating (see below).
· Come prepared to participate. Scouts will not get the badge simply by attending the zoom.
· Demonstrate how to use two different types of fishing equipment.
When & Where
Online Merit Badge Class
Saturday 09-12-2020 9:00 AM CT to 12:15 PM CT
Past