2021 Environmental Science Merit Badge Virtual
Event Details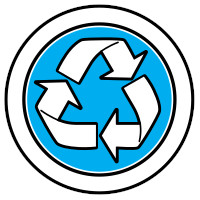 Environmental Science Merit Badge
This class requires attendance on two days to complete. One registration enrolls you in both dates.
April 14 and April 21, 2021
Time: 6:00-7:30pm
Instructor: LaDonna Hudson
Cost $5.00
Greetings Environmental Science Scouts,
Please prepare for our merit badge course in advance by doing the following:
1. Read over requirement #1 and write down key points for a timeline - Make a timeline of the history of environmental science in America. (We will cover the rest of this requirement during the class).
2. Complete requirement #2 - Define the following terms: population, community, ecosystem, biosphere, symbiosis, niche, habitat, conservation, threatened species, endangered species, extinction, pollution prevention, brownfield, ozone, watershed, air shed, nonpoint source, hybrid vehicle, fuel cell. (You do not need to write out long definitions but please be familiar with each term so we can go over each one during the class, we will take turns around the room defining these terms).
3. Look around your home for supplies to complete an experiment on waterfowl and oil. You will need the following supplies to complete the experiment. You will complete the experiment independently after the class session is over, so you do not need to have the supplies by the time of the Zoom or during the Zoom meeting:
- feathers
- motor oil
- water basin(s)
- dispersant (detergent)
- solvent (cleaning solution)
- absorbent (kitty litter)
- cleaning brushes or sponges
Scouts should plan to have their videos on for the duration of the session so that Counselors can ensure their participation and engagement. Counselors have the discretion to determine if a Scout completed the requirements based on their engagement during the session
When & Where
E-Science Part 1
Online Merit Badge Class
Wednesday 04-14-2021 6:00 PM CT to 7:30 PM CT

---
E-Science Part 2
Online Merit Badge Class
Wednesday 04-21-2021 6:00 PM CT to 7:30 PM CT