2023 Emergency Preparedness Merit Badge Workshop
Event Details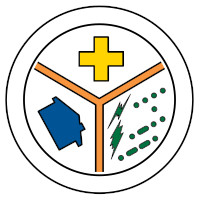 Emergency Preparedness Merit Badge Workshop
Date: December 10, 2023
Time: 11:30 am to 5:00 pm
Location: Beaumont Scout Reservation- Emerson Center
Cost: $5.00
Please bring a lunch or eat lunch prior to arrival.
Please wear a Class B shirt under your uniform. Please leave neckerchiefs and slides at home.
Prerequisites:
·First Aid Merit Badge (Req.1) – must bring a copy of the card
·Mitigation Exercise (Req. 2b)
·Family Preparedness Kit / Personal Emergency Service Pack (Req. 8b)
·Safety Home Checklist (Req. 9a or 9b)
·Handouts have been made available for prerequisites 2b & 9a or 9b prior to the event under the "Attachments" section on the right side of the page.
All participants must bring a Blue Card with them, filled out with their information, and signed by their Scoutmaster.
When & Where
Emergency Preparedness MBBeaumont Scout Reservation
Sunday 12-10-2023
11:30 AM CT to 5:00 PM CT
Past