Oceanography at the St. Louis Aquarium
Event Details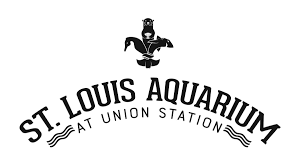 Oceanography Merit Badge Workshop at the St. Louis Aquarium
Join us for an exciting Oceanography Merit Badge workshop at the St. Louis Aquarium on a Saturday from 9am to 12pm! Scouts will have the opportunity to learn about oceanography and earn a merit badge in a fun and interactive environment.
Please note that registration is required to attend this event, and space is limited. To register, please complete the registration form and submit payment of $23 per scout. The fee includes admission to the aquarium, a tour, and all course materials necessary to earn the Oceanography Merit Badge with the aquarium.
We now welcome up to 5 adults to attend as chaperones to ensure the scouts' safety and maintain group cohesion. As chaperones, your role will be to accompany the scouts, ensuring they stay with the group and adhere to scout behavior expectations. Your support in this capacity is greatly appreciated in creating a positive and structured learning environment.
Please be aware that the fee for this event will increase from $23 to $25 per scout one week prior to the event.
The session is designed for a group size of 30 scouts, with a minimum of 10 scouts required to participate. During the session, scouts will have the opportunity to learn about oceanography and complete the requirements necessary to earn the merit badge.
After the event, a digital copy of the blue card will be sent to all participants.
Please ensure that all scouts attending the session wear closed-toed shoes. This is a drop off camp due to limited space! PARKING FEE IS NOT INCLUDED $5! A 10 minute grace period will be availble for parents for drop off.
Adults who would like to visit the aquarium during the Oceanography Merit Badge session can purchase tickets at the following link: Click here.
10 am or 11 am for Adult tickets recommended if not attending as a chaperone!
We highly encourage you to register early to secure your spot, as space is limited. Once you have registered, we will send a confirmation email with additional details and instructions.
Don't miss out on this exciting opportunity to earn your Oceanography Merit Badge with the St. Louis Aquarium!
When & Where
Oceanography St. Louis AquariumSt. Louis Aquarium at Union Station
Saturday 10-21-2023
9:00 AM CT to 12:00 PM CT
---
Oceanography St. Louis AquariumSt. Louis Aquarium at Union Station
Saturday 11-18-2023
9:00 AM CT to 12:00 PM CT
---
Oceanography St. Louis AquariumSt. Louis Aquarium at Union Station
Saturday 12-16-2023
9:00 AM CT to 12:00 PM CT
---
Oceanography St. Louis AquariumSt. Louis Aquarium at Union Station
Saturday 04-15-2023
9:00 AM CT to 12:00 PM CT
Past
---
Oceanography St. Louis AquariumSt. Louis Aquarium at Union Station
Saturday 05-20-2023
9:00 AM CT to 12:00 PM CT
Past
---
Oceanography St. Louis AquariumSt. Louis Aquarium at Union Station
Saturday 06-17-2023
9:00 AM CT to 11:59 PM CT
Past
---
Oceanography St. Louis AquariumSt. Louis Aquarium at Union Station
Saturday 06-24-2023
9:00 AM CT to 11:59 PM CT
Past
---
Oceanography St. Louis AquariumSt. Louis Aquarium at Union Station
Saturday 07-15-2023
9:00 AM CT to 11:59 PM CT
Past
---
Oceanography St. Louis AquariumSt. Louis Aquarium at Union Station
Saturday 07-29-2023
9:00 AM CT to 11:59 PM CT
Past
---
Oceanography St. Louis AquariumSt. Louis Aquarium at Union Station
Saturday 09-16-2023
9:00 AM CT to 12:00 PM CT
Past