Event Details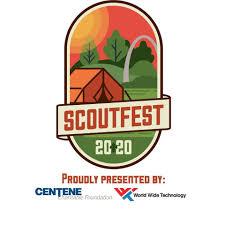 ***A statement from ScoutFest 2020 Chairman, Jim Eckhoff, regarding ScoutFest and COVID-19 is available HERE.***
What is ScoutFest 2020? ScoutFest 2020 is a once-a-decade, regional Scouting camporee organized by the Greater St. Louis Area Council, presented and supported by Centene Charitable Foundation and World Wide Technology. Expected attendance is 20,000 people across one weekend in Forest Park -- the largest Scouting gathering in the country in 2020! ScoutFest 2020 is open to the whole family, including Cub Scouts, to camp overnight in St. Louis's iconic park.
When is it? Overnight camping is available October 2nd-4th or just attend the day program on Saturday, October 3rd. Check in will begin on Friday, October 2nd. Check out will be after religious services on Sunday.
Where is it? Forest Park, St. Louis, MO.
How Much Does it Cost? Early Bird Pricing is $40 for Youth and $30 for Adult participants. Early Bird Pricing ends July 15th. After July 15th the price will increase to $50 for Youth and $40 for Adults. New Scouts that join after July 15th will be given a promo code allowing them to register at the Early Bird price.
Who Can Attend?
For additional information on all things ScoutFest please refer to the event website http://https://www.scoutfest2020.com/ or see the attached Event Guide and FAQ Sheet located to the right.
Proudly Presented by
When & Where
ScoutFest 2020Forest Park
Friday 10-02-2020 4:00 PM CT to
Sunday 10-04-2020 12:00 PM CT
Past