Event Details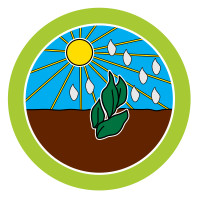 Plant Science Merit Badge Workshop at Bayer
Join us for an exciting Plant Science Merit Badge workshop at Bayer on June 12th! Scouts will have the opportunity to learn about plant science and earn a merit badge in a fun and interactive environment. This is for Scouts age 12 and older.
Please note that registration is required to attend this event, and space is limited. To register, please complete the registration form and submit payment of $15 per scout. The fee includes admission to the event, lunch, a tour, and all course materials necessary to earn the Plant Science Merit Badge with Bayer.
Please be aware that the fee for this event will increase from $15 to $20 per scout one week prior to the event.
The session is designed for a group size of 20 scouts, with a minimum of 10 scouts required to participate. During the session, scouts will have the opportunity to learn about plant science and complete the requirements necessary to earn the merit badge.
After the event, a digital copy of the blue card will be sent to all participants.
Please ensure that all scouts attending the session wear closed-toed shoes. This is a drop off camp due to government regulations!
For directions, if you plan on using GPS, please manually enter the address 700 Chesterfield Parkway W, Chesterfield, MO 63017, but this is not recommended (See directions below). IDs will not be required for student age attendees. Please let me know if you have any additional questions.
Maps/Directions to Chesterfield Village (CV)
From I-270 or I-64/40:
From I 270 take I- 64/40 west to Exit 20, Chesterfield Parkway. Turn Right (north) and cross over Olive Blvd. Research facility will be on your Right approximately 1/2 mile past Olive Blvd (you will cross over Hilltown Village Center and will pass by Homewood Suites). Look for the Bayer Crop Science Division sign.
__________________________________________________________________
From the St. Charles area:
After crossing Daniel Boone/ Missouri River Bridge take Exit 19A Chesterfield Parkway. Turn left onto Wild Horse Creek Road. Turn left onto Chesterfield Parkway West. Continue straight on Chesterfield Parkway West for approximately 0.5 mile, 3rd traffic light after turning on to Chesterfield Parkway and Bayer Crop Science will be on your left.
When & Where
Plant ScienceBayer
Monday 06-12-2023
9:00 AM CT to 4:00 PM CT
Past