STEM - Schneider Electric Merit Badges Workshop
Event Details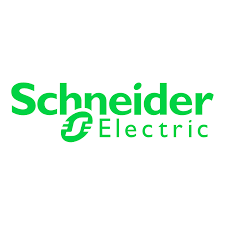 It is with great pleasure that we announce that GSLAC STEM is partnering with
To give Scouts the opportunity to plan, design, and ultimately earn the Electricity, Engineering and Electronics Merit Badges!

Join us on Saturdays, from 9:00am to 12:00 noon. Or Sunday at 1-4 for this badge workshops.
807 Corporate Centre Dr, O'Fallon, MO 63368

Spots are limited. $10 per Scout.

Bring with you paper and pen. Digital Blue Cards will be sent out within a week of the workshop.
Scouts must be in the care of an adult or leader while at Schneider.
You are in for a treat and we greatly appreciate this partnership with Schneider.
Registration opens at 8:45 a.m.
- Includes a tour of Schneider Facilities!
What they design :
Electric solutions
Trade Show Exhibits
Mobile Showrooms and more!
Electricity: Saturday, September 30th, from 9 am to 12 pm.
Engineering: Saturday, October 8th, from 9 am to 12 pm.
Electronics: Saturday, October 14th, from 9 am to 12 pm.
Electricity : Sunday, November 5th from 1 pm to 4 pm.
Engineering : Saturday, December 2nd, from 9 am to 12 pm.
When & Where
ElectricitySchneider Electric Innovation Center
Saturday 09-30-2023
9:00 AM CT to 12:00 PM CT
Past
---
EngineeringSchneider Electric Innovation Center
Saturday 10-07-2023
9:00 AM CT to 12:00 PM CT
Past
---
ElectronicsSchneider Electric Innovation Center
Saturday 10-14-2023
9:00 AM CT to 12:00 PM CT
Past
---
ElectricitySchneider Electric Innovation Center
Sunday 11-05-2023
1:00 PM CT to 4:00 PM CT
Past
---
EngineeringSchneider Electric Innovation Center
Saturday 12-02-2023
9:00 AM CT to 12:00 PM CT
Past