2023 Summer Camp Staff Interviews
Event Details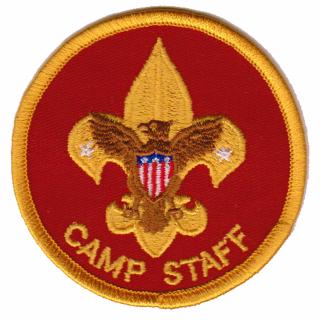 Interviews for Summer Camp Staff and National Youth Leadership Training staff are being conducted virtually and in-person this year. Please select the best interview location that works for you on the right. Once you click "Register," you will then select your preferred camp and interview time. Please note times vary by location.

SCHEDULE YOUR INTERVIEW FOR YOUR TOP CAMP CHOICE ONLY.
We recommend you wear your full BSA uniform or other appropriate interview attire.
Camps that are operating this summer (You must fill out an application to your chosen camp prior to your interview. NOTE: Prospective NYLT Staffers do not need to fill out this application):
Famous Eagle
Gamble
Swift
Rand (S-F Administration)
Beaumont/Camp May
Lewallen
Camp Warren Levis
Rhodes France
National Youth Leadership Training (NYLT) - Use this to schedule in person at Beaumont Only
Grizzly Day Camp
Please fill out the application here
When & Where
Beaumont Scout ReservationBeaumont Scout Reservation
Monday 12-19-2022 1:00 PM CT to 5:00 PM CT
Past
---
Camp Warren LevisCamp Warren Levis
Monday 12-19-2022 2:00 PM CT to 8:00 PM CT
Past
---
Beaumont Scout ReservationBeaumont Scout Reservation
Tuesday 12-20-2022 1:00 PM CT to 6:00 PM CT
Past
---
Ritter Service CenterCouncil Service Center -- Ritter Service Center
Tuesday 12-20-2022 2:00 PM CT to 8:00 PM CT
Past
---
Virtual InterviewVirtual
Wednesday 12-21-2022 12:00 PM CT to 7:00 PM CT
Past
---
Rhodes France Scout ReservationRhodes France Scout Reservation
Wednesday 12-21-2022 2:00 PM CT to 8:00 PM CT
Past