2021 Summer Camp-Rhodes France
Event Details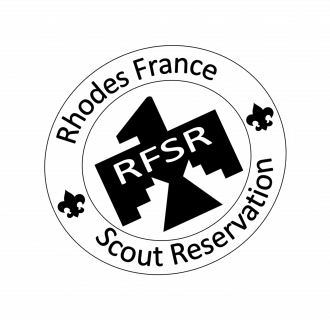 At Rhodes France Scout Reservation we pride ourselves on providing each scout who attends our camp with the best possible summer camp experience. Each Scout is important and if there is something we can do to make their experience better, we will do our best to do so. We want each Scout to learn about themselves while at camp. Through our program Scouts will learn self-reliance that can help them in school and at home. They will also learn more about working together as a team which will help them throughout their lives.
-When you complete your unit's initial registration, you will receive a confirmation email showing a balance of $0.00. This will be updated once the 2021 fees are published March 1st.
2021 Full Fee: $390 ($345 for Campsite Cooking), Early Bird Price until May 5th: $370 ($325 for Campsite Cooking)
Fee Schedule:
$75-- 3/1/21
$150-- 4/5/21
$165 (or $145 if paid by Early Bird)-- 5/5/21
-The program for 2021 summer camp is being adapted to meet BSA and CDC guidance for COVID-19 mitigation. For this reason, registration for merit badges and other summer camp programs will not open on January 1 as it has in previous years. All program updates will be communicated to troops that are registered for camp as soon as they are finalized.

- Coming March 1st, you will be able to make individual payments for youth and adults. The Campership application (for in Council units only) will also open at that time. For Scouts BSA camps, those scouts that are current with the Payment Schedule will be able to register for merit badges.
- You may notice that the registration system will give you the option to fill-in individual youth and adult information, which has not been part of the unit "deposit phase" in the past. While you are welcome to input this information, it is not required at this time. Most units will begin updating this information in March or later, once attendance information is confirmed by the unit and the camp fee is finalized.
In order to comply with BSA policies, Spinner campsite is reserved for Scouts BSA Girl Troops only. Non-linked Scouts BSA Girl Troops must register for this campsite. Any Scouts BSA Boy Troops that register for this campsite will be moved to another available campsite. Linked Scouts BSA Troops are welcome to register for any available campsite (except for Spinner).
Summer Camp Pre-Sale
Check out the pre-sale offers now available on Gateway Traders! Pre-orders guarantee you get the shirt and size you want (9 camp styles available)! Pre-order open until May 5th, then limited availability of shirts and bags at camp trading posts. Pre-Orders will ship out by June 1st. ***SPECIAL BUNDLE! Pre-order a camp drawstring bag and camp t-shirt in the same order and save $5!***
When & Where
Session 1Rhodes France Scout Reservation
Sunday 06-13-2021 1:00 PM CT to
Saturday 06-19-2021 11:00 AM CT
Past
---
Session 2Rhodes France Scout Reservation
Sunday 06-20-2021 1:00 PM CT to
Saturday 06-26-2021 10:00 AM CT
Past
---
Session 3Rhodes France Scout Reservation
Sunday 06-27-2021 1:00 PM CT to
Saturday 07-03-2021 10:00 AM CT
Past
---
Session 4Rhodes France Scout Reservation
Sunday 07-04-2021 1:00 PM CT to
Saturday 07-10-2021 11:00 AM CT
Past
---
Session 5Rhodes France Scout Reservation
Sunday 07-11-2021 1:00 PM CT to
Saturday 07-17-2021 11:00 AM CT
Past