2019 Horsemanship Merit Badge Skills Center
Event Details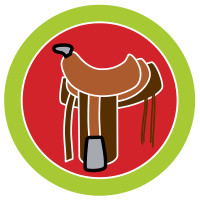 *Attendance is required at the orientation and all three sessions in order to qualify for the Horsemanship merit badge. Specific requirements must be met.
Orientation: March 7, 7 p.m. - Nagel Recreational Hall, Beaumont Scout Reservation
March 9, 16 & 23, 8 a.m.-4 p.m. - Nagel Base, Beaumont Scout Reservation

The Horsemanship Merit Badge Center provides a Scout with knowledge of how to care for, groom, and ride a horse. The Scout gains an understanding of the instincts and behaviors of horses.

*For safety reasons, no one can ride who is over the maximum weight limit of 250 pounds. Weight will be checked at camp. Rangers and/or trail guides have the authority to restrict any person from riding or other Horse Camp activities who may pose, in their opinion, a safety risk to themselves, others, or the horses.

When & Where
OrientationBeaumont Scout Reservation
Thursday 03-07-2019 7:00 PM CT to 8:00 PM CT
Past
---
Horse Session 1Beaumont Scout Reservation
Saturday 03-09-2019 8:00 AM CT to 4:00 PM CT
Past
---
Horse Session 2Beaumont Scout Reservation
Saturday 03-16-2019 8:00 AM CT to 4:00 PM CT
Past
---
Horse Session 3Beaumont Scout Reservation
Saturday 03-23-2019 8:00 AM CT to 4:00 PM CT
Past