2023 American Labor Merit Badge
Event Details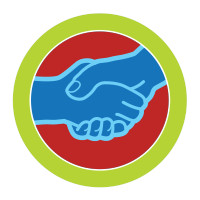 2023 American Labor Merit Badge
Scouts BSA, there is a great opportunity to earn your American Labor Merit Badge at the Laborers Training Center, 3/25/23. There is no fee for this event, but scouts will need to bring sack lunches and water bottles. To work on prerequisites, if possible, watch the 1979 movie "Norma Rae" and go over all questions listed as best as scouts can with a parent/guardian. To review the merit badge book and requirements, go here. Questions? Contact the counselor, Rick Hammond at rickhammond1960@gmail.com.
Bring your merit badge card signed by your unit leader.
Bring a signed copy of the release Indemnification Statement (in the attachments section of this registration).
When: Saturday, March 25th, 2023
Where: Laborers Training Center, 35 Opportunity Road, High Hill, Missouri 63350
Time: 9AM - 2PM
Attire: scouts should be in uniform, they need to wear close toed, sturdy shoes and a scout t-shirt underneath the uniform shirts (equipment could be dirty, scouts may not want to wear the official uniform shirt while in the yard).
When & Where
American Labor Merit BadgeAmerican Laborers Training Center
Saturday 03-25-2023 9:00 AM CT to 2:00 PM CT
Past