2020 Spring NESA Advancement Day - CWL
Event Details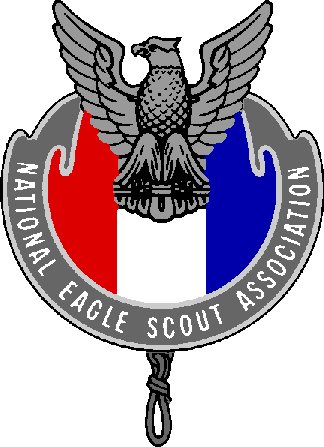 The GSLAC Southern Illinois Chapter of NESA Advancement Day will be held at Camp Warren Levis in Godfrey, Illinois.
Scouts may choose from over 25 Merit Badges. Blue cards ARE NOT needed for this event. They may be printed out from your original registration online beginning the Friday after NESA day. PLEASE allow the staff those few days to enter all of the information before you contact them asking for the blue cards.
Some Merit Badges are two or more sessions long. Merit Badges range in time from two hours to six hours in the following time blocks: two, three or six hours. Please refer to the Class Catalog and Schedule to determine the length required for your desired Merit Badge(s). You are free to take up to three Merit Badges schedule permitting (see schedule).
It is the responsibility of the Troop and/or parents to provide adult leadership for the Scouts while they are in camp. At least one Youth Protection Trained adult from each unit should be on premises for the event.
Schedule
7:00-8:30 AM - Staff and Scout Check In
8:45 AM - Flag Raising / Announcements
9:00 AM - Morning classes begin
12:00 -1:00 PM - Lunch: Scouts (and adults) should bring a lunch and a cup as no lunch will be provided.
The Trading Post will be open!
1:00 PM - Afternoon classes begin
What to Bring
Scouts must bring a merit badge pamphlet, worksheet, and other supplies required for each merit badge session. (See catalog for specifics.)
Because seating is limited in some of the program areas, an easily transportable chair is recommended.

Why Does NESA Charge a Fee?
The Southern Illinois Chapter of the NESA Committee provides funds for college scholarships, the annual Eagle Banquet, and other activities that benefit Scouting. All proceeds from activities such as the Advancement Day go right back into providing programs and college scholarships.
Merit Badge Sessions
Scouts may choose from Merit Badges that are offered in the course catalog. Attendance of the Merit Badge class DOES NOT guarantee completion of the Merit Badge.
NESA Advancement Day is an opportunity for the Scout to meet with a counselor to review the Merit Badge material and demonstrate their skill and knowledge in that area to the counselor.
Sessions include instruction, group discussion, demonstration, and evaluation. The Scout should be prepared to actively participate and discuss the material covered in the Merit Badge Pamphlet.
If a Scout is not prepared (not aware of the merit badge requirements) the counselor may not allow the Scout to participate.
If the Scout has completed some of the merit badge requirements, they should bring proof with them.
Can I Help With Advancement Day?
Absolutely! To make this a successful day for the Scouts, we need quite a bit of help. This is such a big event with so many merit badges; there are always spots that need filled or additional help to keep things running smoothly. If you are interested in assisting with any of the merit badge sessions, registration, or other activities, please contact Terry Grime at terrya.grime@gmail.com.
When & Where
Camp Warren Levis
Saturday 05-02-2020
8:30 AM CT to 5:00 PM CT
Past