2019 Wilderness Remote First Aid Spring
Event Details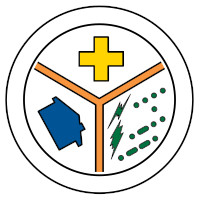 The American Red Cross Wilderness and Remote First Aid 16-hour course is consistent with guidelines established for and by the Boy Scouts of America and is adaptable to meet needs for such training for youth-serving organizations and adult participants in outdoor recreational activities as well as employees working in various wilderness and remote settings where EMS response to the site of an incident is more than 60 minutes. These courses are designed to meet the needs of those who go into areas that are beyond the reach of urban EMS. It is required for those units going to Philmont, Sea Base or Northern Tier and is recommended for back country camping, hiking, canoeing, or other high adventure. The certification is good for two years. You must be certified in CPR and AED before taking the course, if you need this certification please sign up for the CPR class on Friday night.
Please bring equipment and first aid supplies that you would need to bring on a trek. Also needed is overnight gear to sleep in the dining hall. Tent camping available, please see the camp ranger for the assigned camp site.
CPR-Friday 6:30pm-10:30pm
WRFA- Saturday 8:00am-9:00pm and Sunday 7:00am-noon
Please note the April training does not include CPR.
When & Where
Camp Vandeventer - JanuaryCamp Vandeventer
Friday 01-11-2019 6:30 PM CT to
Sunday 01-13-2019 12:00 PM CT
Past
---
Beaumont Scout Reservation- FebruaryBeaumont Scout Reservation
Friday 02-15-2019 6:30 PM CT to
Sunday 02-17-2019 12:00 PM CT
Past
---
Camp Vandeventer - MarchCamp Vandeventer
Friday 03-22-2019 6:00 PM CT to
Sunday 03-24-2019 12:00 PM CT
Past
---
April 5-7- BeaumontBeaumont Scout Reservation
Friday 04-05-2019 6:30 PM CT to
Sunday 04-07-2019 12:00 PM CT
Past
---
Camp Vandeventer-May 17-19Camp Vandeventer
Friday 05-17-2019 6:00 PM CT to
Sunday 05-19-2019 12:00 PM CT
Past