Gunpowder Falls First Aid Rally 2023
Event Details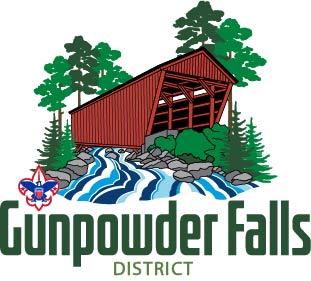 Gunpowder Falls First Aid Rally
Baltimore County Game & Fish Protection Association
Overnight Camping




(Fri 6:00 pm - Sun 10:00 am)

October 20-22, 2023

Scouts BSA youth:

$15.00

Adult:

$5.00
---
Registration closes October 16, 2023
Patrol size: 4-8 youths NOTE: A patrol with over 8 youths will need be split into 2 registrations.
Maximum of 20 patrols
Natural Patrols will simultaneously be given First Aid Scenarios to be treated in each given time frame. Once complete, qualified judges will assess the Patrol's performance relative to proper treatment, Teamwork and Patrol Spirit.
The Judges will also provide feedback and instruction to make the exercise learning experience.
Each Patrol will be required to bring a Patrol's First Aid Kit supplied as instructed from the Scout handbook 14th edition. Units are encouraged to make the event a weekend campout to make it an outdoor fellowship with other units from the Council. Patrols will be doing patrol cooking. We will also have a pumpkin carving contest.
For more information, contact Jeff Currier zacjac27@aol.com
When & Where
Baltimore County Game & Fish Protective Assoc
Friday 10-20-2023 6:00 PM ET to
Sunday 10-22-2023 10:00 AM ET