National Pike Klondike Derby 2023
Event Details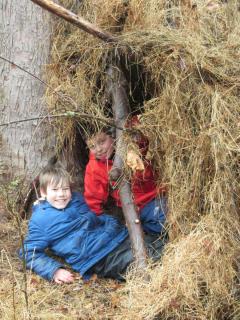 Event Start Times
8:00 AM - 12:30 PM on the Scout Trail
8:30 AM - 12:30 PM on the Cub Trail
REGISTRATION INSTRUCTIONS:
1- Each trail group will be registered in a separate registration session. Packs participate as a single trail group on the Cub Trail, regardless of the number of Cubs in the trail group; register for only one trail group on the Cub Trail. Each sled participating on the Scout Trail is registered as a separate trail group and will require a separate registration session.
2- Complete the Registrant information (your contact info, Car Pool Coordinator info, meals and extra patches for this session/trail group).
3- Once registration is complete for a session/trail group, a button will appear offering the opportunity to register for another session/trail group.
Last Day to Register online: January 20, 2023.
WHAT is a Klondike Derby?
Cub Trail: Cub Scouts will learn about the 1898 Klondike Gold Rush while having fun and playing games! The Klondike Derby Cub Trail is an outdoor trail activity approximately 1.5 miles long and is intended for Lions, Tigers, Wolves, Bears, and Webelos.

Scout Trail: The Scout Trail is intended for Webelos, AOLs and Scouts below the rank of First Class. The Klondike Derby Scout Trail is a three mile hike with multiple stations designed to test Scout skills required for First Class.
Fees:
Scouts or Cub Scouts: $15.00
BSA Registered Adults: $0.00 / Non BSA Adults: $5.00
Extra Patches: $4.00
Prepaid Meal: $4.50
Nightly Camping Fee: $2.00 per person, per night
Park Pass Discount: $0.50 per person
All food served by Ulcer Gulch must be pre-ordered and pre-paid via the online registration system. The registration system will allow you to order Scout Meals ($4.50 for all-beef hot dog with bun, bag of chips, choice of drink) for any/all of your attendees, but if you do not pre-order and pre-pay, Ulcer Gulch will not be able to serve you.
Event details:
The 2023 Final Klondike Trail Map will be provided in mid-January.
For complete event information please read the Klondike Program Guide.
Before registering, please read the revised Frequently Asked Questions (FAQ) which addresses the changes in the BSA event registration system.
Event contacts
Event Coordinator: Dan Phillips (503-758-3471), scouterdanmail@gmail.com
Registrar: Randy Miller (443-812-1606), randymiller10@comcast.net
When & Where
1- Cub TrailPatapsco State Park - McKeldin Area
Saturday 01-28-2023 8:00 AM ET to 4:30 AM ET
Past
---
2- Scout TrailPatapsco State Park - McKeldin Area
Saturday 01-28-2023 8:00 AM ET to 4:30 PM ET
Past
---
3- Camping only - with valid Youth PermitPatapsco State Park - McKeldin Area
Saturday 01-28-2023 8:00 AM ET to 4:30 PM ET
Past
---
4- Camping only - no Youth PermitPatapsco State Park - McKeldin Area
Saturday 01-28-2023 8:00 AM ET to 4:30 PM ET
Past