2023 Camp William Hinds Summer Camp
Event Details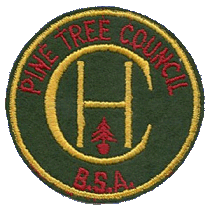 Camp Hinds 2023
Join us for a memorable summer!!
Hiking, swimming, boating, rock climbing, Scoutcraft and STEM are just a few adventures you will have during your week at camp. Older Scouts can challenge themselves with Project COPE (Challenging Outdoor Personal Experience). Our camp staff is excited and ready to offer you a phenomenal week at camp!
2023 Camp Hinds Dates
Week 1 – July 2-7, 2023
Week 2 – July 9-14, 2023
Week 3 – July 16-21,2023
Week 4 – July 23-28, 2023
2023 Camp Fees
Early Bird $450
Regular $500
*Early Bird deadline ends April 15, 2023

Leader Fees
2-8 Scouts - 2 FREE adult leaders
1 FREE adult leader for every 8 additional Scouts
$TBD for additional adult leaders

Second week price break
Early bird $420
Regular $460
Work at Camp Hinds!
Each summer, a team of staff members is hired to create a fun summer camp experience for our campers by teaching exciting new skills, providing adventure opportunities, and encouraging rank advancement.
When & Where
Week 1Camp William Hinds
Sunday 07-02-2023 2:00 PM ET to
Saturday 07-08-2023 10:00 AM ET
---
Week 2Camp William Hinds
Sunday 07-09-2023 2:00 PM ET to
Saturday 07-15-2023 10:00 AM ET
---
Week 3Camp William Hinds
Sunday 07-16-2023 2:00 PM ET to
Saturday 07-22-2023 10:00 AM ET
---
Week 4Camp William Hinds
Sunday 07-23-2023 2:00 PM ET to
Saturday 07-29-2023 10:00 AM ET