OA Fall Fellowship (ALL Troops/Crews/Sea Scouts)
Event Details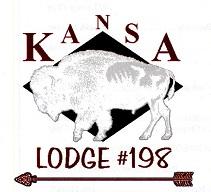 ORDER of the ARROW
FALL FELLOWSHIP
Oct. 7 - 9, 2022 at QSR
The OA Fall Fellowship is an invitation to all Troop, Crew, and Sea Scout Units – Youth and Adults to learn about the Order of the Arrow Kansa Lodge and to enjoy some fun and fellowship in the wondrous surroundings of Quivira Scout Ranch!
Friday night – October 7, check-in: 7:00 pm – 10:00 pm
Break camp – Sunday, October 9 at 9:00 am
$20 per person. Last Day to Register online – Fri., Sept. 30
Registration covers all meals.
What is the Order of the Arrow? The OA is Scouting's National Honor Society. Founded in 1915 at the Treasure Island Camp of the Philadelphia Council, the OA has recognized Scouts and Scouters who best exemplify the Scout Oath and Law in their daily lives for over 100 years. Today, the service, activities, adventures, and training for youth and adults provided by the OA are models of quality leadership development and programming that enrich, support, and help extend Scouting to America's youth. The OA has over 160,000 members in lodges affiliated with more than 270 local BSA councils.
An OA lodge is the unit of the OA that matches up with a local council. Only one lodge charter is granted per council. The OA lodge helps the local council provide a quality Scouting program through methods such as recognition of Scouting spirit, youth leadership development, and adventurous programming.
One of the common events held by local OA lodges are Fellowship weekends, gatherings of brothers of the local Lodge for activities and competitions. These weekends are often held in the Fall, in celebration of a year's dedicated service provided by the Brothers of the Lodge, the Order, Scouting, and the Scout camp.
For more information, contact:
Lodge Chief – Dylan Boothe dylan.boothe@kansalodge.org
Co-Lodge Advisor – Gary LeRock gary.lerock@kansalodge.org
Co-Lodge Advisor - John Glenn john.glenn@kansalodge.com
Staff Advisor – Alex Scmitt alex.schmitt@scouting.org
https://quivira.org/order-of-the-arrow-kansa-lodge/
This is a council event it follows under the NCAP. You will need the BSA update Health Medical forms - A & B, both for each participant. If you don't have them, you/your unit will not be allowed to participate in this event. You will need to provide your own two deep leadership with current YPT.
When & Where
Quivira Scout Ranch
Friday 10-07-2022 7:00 PM CT to
Sunday 10-09-2022 9:00 AM CT