Event Details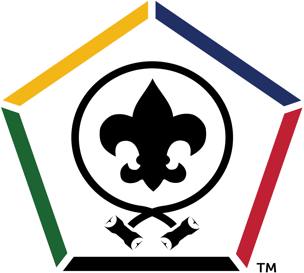 Spring 2021
WOOD BADGE
All Day - April 9, 10, & 11
All Day - April 24 & 25
Quivira Scout Ranch
BOTH WEEKENDS REQUIRED FOR THE COURSE
Wood Badge is the most advanced adult leader training available. A Scouter participating in Wood Badge has the opportunity to understand Scouting as a family of interrelated, values-based programs providing age-appropriate activities for youth. It recognizes contemporary leadership concepts and will help the participant discover how they are relevant to the Scouting movement and apply skills learned as a member of a successful working team. The course will revitalize the participants' commitment to Scouting by sharing in an inspirational experience that provides Scouting with renewed leadership, resulting in greater youth retention. Many Scouters consider Wood Badge to be a peak experience of their Scouting careers. Sir Robert S.S. Baden-Powell began Wood Badge in 1919. This course celebrates what has grown to be the premier adult leader training experience envisioned by Scouting's founder all those years ago.
Wood Badge is for all leaders over the age of 18. It has been developed for unit committee, Cub Scout, Scout BSA, and Venturing leaders, and council and district leaders. The course content and leadership principles apply to Scouters of all leadership positions and provide a common foundation of leadership skills throughout all program areas.
Each Scouter invited to participate in Wood Badge must be a paid and registered member of the Boy Scouts of America and have completed all leader position training. They must complete an annual BSA Health and Medical Forms Parts A, B, and C and COVID 19 Participant Waiver. Participants must meet the qualifications for Wood Badge 30 days before the commencement of the course. The course size is limited to 30 participants.
A deposit of $75.00 will hold a space for you. The course fee is $260.00. Course fees include food, instructional materials, handouts, course t-shirt and patch, and the Wood Badge Award. Pay all your course fees upfront, and you will receive a special course pocket patch. All course fees are due by March 1.
Refunds: A refund will be made to an individual that cancels registration, less a 15% administrative charge, as long as a written request is made at least 30 days before the course. No refunds will be given to an individual that cancels registration within 30 days, of course. Exceptions for medical situations or family emergencies can be made but must be submitted in writing within 7 days after the course. Fees are transferable to other Scouters under the same registration number but not refundable. Scholarship forms are available upon request. A deposit of $75 must be paid for scholarships to be considered.
To request your invitation, please register and pay your $75.00 Deposit.
For More Information or Scholarship Opportunities Contact:
Jay Ferreira, Course Director, ferreira.jay@gmail.com or 316-207-0832
When & Where
Weekend 1Quivira Scout Ranch
Friday 04-09-2021 8:00 AM CT to
Sunday 04-11-2021 4:00 PM CT
---
Weekend 2Quivira Scout Ranch
Saturday 04-24-2021 8:00 AM CT to
Sunday 04-25-2021 4:00 PM CT