Event Details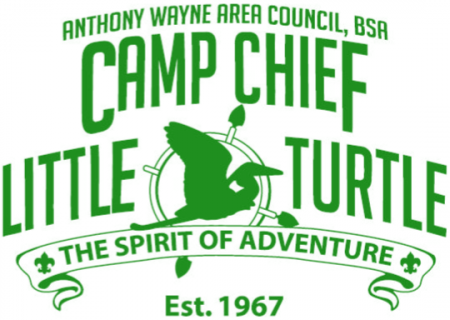 FAMILY CAMP 2022
LABOR DAY WEEKEND
Paddle Boards * Swimming * Boating * Fishing
Hiking * Campfire * Archery * BB Guns
Each Family member will receive a commemorative patch
$45 Per Family per weekend Preregistration (one week before event)
$55 Per Family per weekend at the door
MUST HAVE AT LEAST ONE FAMILY MEMBER CURRENTLY REGISTERED WITH BSA
You must check in upon arrival to camp for Medical Checks (with parts A B1 & B2) & Registration.
You may not go to your campsite until you have checked in. No early arrivals without permission.
Lodges and Family Cabins Available for a fee click the link below to reserve.
https://campreservation.com/crs.php?OrgKey=BSA157
TRADING POST OPEN FOR SNACKS AND SOUVENIRS!!!!
Check-in Fri. 5-8 p.m. - OR - Check-in Sat. 9-10 a.m.
Check-out Mon. by 12 noon
Come for entire weekend and enjoy the 1,200 acre Anthony Wayne Scout Reservation with your family!!
The Camp Staff Alumni will provide trained staff for certain programs!
PLEASE REMEMBER
*Swimming/Boating permitted only during scheduled time WITH adult supervision. Please do not send children to the Waterfront without adult supervision. Lifeguards will be provided. Adults are asked to help supervise.
*Families are welcome to bring bikes, but all riders must wear helmets. No bikes will be provided.
*All activities during Family Camp Weekend are at your own risk.
*Families are welcome to bring bikes, but all riders must wear helmets. No bikes will be provided.
TRADING POST
FRIDAY 5-8 p.m.
SATURDAY 11-12, 1:30-2, 5-5:30 p.m.
SUNDAY 11-12, 1:30-2, 5-5:30 p.m.
MONDAY 9-10 a.m.
· Quiet Hours: 11:00 pm to 7 am
· All families are expected to obey the Scout Oath and Law.
· At least one member of the family must be registered with AWAC, BSA
· All families must check-in at the Camp Trading Post upon arrival.
· Every participant (youth & adult) must have a BSA Medical Form Parts A , B1 & B2
· Trailers, pop-ups, and RVs are welcome, BUT there are NO hook-ups or services provided.
· Please remember because of the Zebra Mussel infestation, you cannot launch personal watercraft on Pit Lake.
· No motors of any kind are allowed on Pit Lake, Council-owned canoes and rowboats are provided.
· Families are responsible for your own supplies, food, & tents for this weekend event.
· Reminder – there is a NO pet policy at camp. NO alcohol. NO Fireworks.
· Campsites are first-come-first-served (no site reservations will be accepted).
· No camp access roads may be blocked by a vehicle. Park well off the roads and/or use the camp parking lot.
· Firewood provided. NO firewood may be brought on the reservation because of invasive species.
· Family Cabins may be rented separately, but is NOT included in Family Camp fee.
· Families renting Family Cabins must also register for Family Camp.
SAMPLE SCHEDULE OF EVENTS!!
*Events and times subject to change due to weather and staffing.
SATURDAY
REGISTRATION (TRADING POST) 8-10
SWIMMING/BOATING (PIT LAKE) 9-12 2-5
BB GUNS/ARCHERY (RIFLE RANGE) 2-5
SUNDAY
ARCHERY/BB GUNS 9-12
SWIMMING/BOATING 9-12, 2-5
CAMPFIRE PROGRAM (FIRE RING) 8-9pm
Campfire will be cancelled in the event of rain!
MONDAY
SWIMMING 9-11
CHECK-OUT By NOON
When & Where
Camp Chief Little Turtle
Friday 09-02-2022 5:00 PM ET to
Monday 09-05-2022 1:00 PM ET
Past