BTC Merit Badge University
Event Details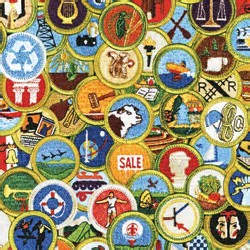 Merit Badge University 2021
This year Buffalo Trace Council is going to have one continuing Merit Badge University over several weekends.
Jan 16th, 30th, Feb 13th, Feb 27th, March 13th, and 27th.
The weekend of Feb 27th will be an in-person Shooting Sports Merit Badge weekend at Old Ben Scout Reservation. If you sign up for this weekend you will have to drive out to Old Ben and follow Covid-19 Saftey guidelines to participate.
There will be several merit badges provided each weekend.
Merit Badge class sizes vary by badge, session, date, and counselor. Not all badges have 15 available slots.
Warning: This event is not first come first serve. Your classes are not secured until your registration is paid.
For example: if you sign up for Communications, which has a max occupancy of 20 youth, and do not pay your registration your Scout will be bumped as other groups sign up.
This event is designed to help Scouts earn merit badges. Completion of merit badges is not guaranteed. Scouts must complete prerequisites before attending Merit Badge University.
You can only complete one merit badge per weekend event.
When & Where
Weekend 1Eykamp Scout Center
Saturday 01-16-2021 10:00 AM CT to 3:00 PM CT
Past
---
Weekend 2Eykamp Scout Center
Saturday 01-30-2021 10:00 AM CT to 3:00 PM CT
Past
---
Weekend 3Eykamp Scout Center
Saturday 02-13-2021 9:00 AM CT to 3:00 PM CT
Past
---
Weekend 4Eykamp Scout Center
Saturday 02-27-2021 10:00 AM CT to 3:00 PM CT
Past
---
Weekend 5Eykamp Scout Center
Saturday 03-13-2021 10:00 AM CT to 3:00 PM CT
Past
---
Weekend 6Old Ben Scout Reservation
Saturday 03-27-2021 10:00 AM CT to 3:00 PM CT
Past