TFC: Wilderness First Aid Training 2024
Event Details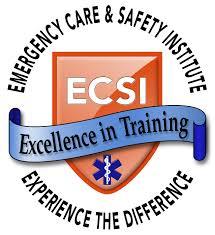 Wilderness First Aid Certification Classes
Emergency Care in Remote Locations, this course provides information on how to handle common injuries and illnesses when medical care is an hour away or more. This class will teach you what to look for and what to do in the event of an emergency, and direct you to the most appropriate type of care.
This class includes
Expanded information on heat and cold emergencies

Updated guidelines for managing snake bite emergencies

New information on managing diabetic emergencies

Skill sheets providing step-by-step visual reviews of procedures discussed

Flow charts reinforcing the decision-making process and appropriate procedures

Decision tables provide a concise summary of what signs first aiders should look for and what treatment steps they should take
All participants in The Wilderness First Aid class should be at least 16 years old. The course is taught at an adult pace and some portions involve treatment and decisions that can be emotionally and physically distressing. The Course Director is authorized to make exceptions. Please contact the Course Director directly prior to registering any youth under 16.
Be prepared to spend some time outdoors during this course. Practice sessions are hands-on.
Lunch will be provided. Please contact the Course Director with any dietary needs.
Attendees must attend both Saturday and Sunday classes to complete training. This not an overnight event. Classes will start and end each day and participants must be present and on time for both sessions.
A current CPR/AED certification is required for the Wilderness First Aid Certification. CPR/AED is not taught during this class. If you do not have a current CPR/AED certification you can sign up for a class at the links below.
Other dates/trainings:
When & Where
January 2024 Wilderness First AidCamp Big Timber
Saturday 01-20-2024 8:00 AM CT to
Sunday 01-21-2024 5:00 PM CT
---
February 2024 Wilderness First AidCamp Big Timber
Saturday 02-24-2024 8:00 AM CT to
Sunday 02-25-2024 5:00 PM CT
---
March 2024 Wilderness First AidCamp Big Timber
Saturday 03-09-2024 8:00 AM CT to
Sunday 03-10-2024 5:00 PM CT
---
April 2024 Wilderness First AidCamp Big Timber
Saturday 04-27-2024 8:00 AM CT to
Sunday 04-28-2024 5:00 PM CT
---
May 2024 Wilderness First AidCamp Big Timber
Saturday 06-01-2024 8:00 AM CT to
Sunday 06-02-2024 5:00 PM CT
---
November 2024 Wilderness First AidCamp Big Timber
Saturday 11-02-2024 8:00 AM CT to
Sunday 11-03-2024 5:00 PM CT
---
December 2024 Wilderness First AidCamp Big Timber
Saturday 12-07-2024 8:00 AM CT to
Sunday 12-08-2024 5:00 PM CT