TFC: CPR/AED Training 2024
Event Details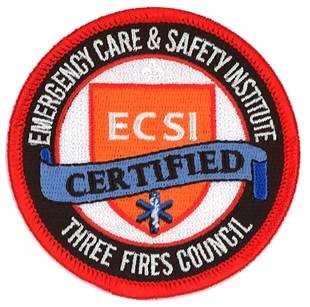 CPR/AED Certification Classes
Based on the 2010 International Consensus Guidelines for Cardiopulmonary Resuscitation (CPR) and Emergency Cardiac Care (ECC), CPR, and AED, this course is designed to certify laypersons in CPR and AED. Certification is valid for 2 years.
This class includes:
Clear, concise direction on how to perform CPR and use an AED during an emergency.
Current information on injuries and illnesses: Core information for first aiders presented in a clear and straightforward format.
Skill Drills: Offer step-by-step explanations and visual summaries of important skills. This includes hands-on participation
CPR/AED Training needed to take Wilderness First Aid.
Other dates/trainings:
When & Where
January 2024 CPR-AEDCamp Big Timber
Friday 01-19-2024
7:00 PM CT to 10:00 PM CT
---
February 2024 CPR/AEDCamp Big Timber
Friday 02-23-2024
7:00 PM CT to 10:00 PM CT
---
March 2024 CPR/AEDCamp Big Timber
Friday 03-08-2024 7:00 PM CT to
Friday 03-15-2024 10:00 PM CT
---
April 2024 CPR/AEDCamp Big Timber
Friday 04-26-2024
7:00 PM CT to 10:00 PM CT
---
May 2024 CPR/AEDCamp Big Timber
Friday 05-31-2024
7:00 PM CT to 10:00 PM CT
---
November 2024 CPR/AEDCamp Big Timber
Friday 11-01-2024
7:00 PM CT to 10:00 PM CT
---
December 2024 CPR/AEDCamp Big Timber
Friday 12-06-2024
7:00 PM CT to 10:00 PM CT