Snyder Unit Camping August - December
Event Details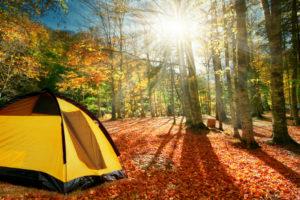 Camp Snyder 2023 Unit Camping
Thank you for choosing Camp Snyder for your Unit camping needs. We're excited to give everyone an opportunity to get outside and into the woods!
Please make one registration per unit per weekend. We request that units book no more than 3 campsites. We allow 40-45 attendees per site, or approximatley 135 members per scout unit on a specific weekend. If your group exceeds this size please reach out to the camp office for additional guidance. Our goal is to ensure that as many units as possible can camp.
Each campsite has 9 platforms, 1 pavilion, 1 campfire ring and plenty of space. There will be no formal activities provided during your stay but there is plenty to do at the camp on your own. Canvas tents are not available outside of summer camp. Shower house 1 remains open year round. Shower houses 2-4 are closed as soon as temperatures hit freezing overnight.
Camp facilities such as Gaga, Rockets, the Fort, Ship, Amphitheater and Chapel can be added to your campsite or cabin reservation as can additional night. Rentals for items, such as the Ranges or the Climbing tower, required trained operators and must be coordinated through the camp office at camp.snyder@scouting.org
More information about Camp Snyder and add on activity options for your unit are available at GoToSnyder.org
When & Where
Snyder Camping Weekend 1208 - 1210Camp William B. Snyder
Friday 12-08-2023 5:00 PM ET to
Sunday 12-10-2023 11:00 AM ET
---
Snyder Camping Weekend 1215 - 1217Camp William B. Snyder
Friday 12-15-2023 5:00 PM ET to
Sunday 12-17-2023 11:00 AM ET
---
Snyder Camping Weekend 0818 - 0820Camp William B. Snyder
Friday 08-18-2023 5:00 PM ET to
Sunday 08-20-2023 10:00 AM ET
Past
---
Snyder Camping Weekend 0825 - 0827Camp William B. Snyder
Friday 08-25-2023 5:00 PM ET to
Sunday 08-27-2023 10:00 AM ET
Past
---
Snyder Camping Weekend 0901 - 0903Camp William B. Snyder
Friday 09-01-2023 5:00 PM ET to
Sunday 09-03-2023 10:00 AM ET
Past
---
Snyder Tower Rental - Offsite - Pack 1537Camp William B. Snyder
Wednesday 09-06-2023
9:00 AM ET to 9:00 PM ET
Past
---
Snyder Camping Weekend 0908- 0910Camp William B. Snyder
Friday 09-08-2023 5:00 PM ET to
Sunday 09-10-2023 10:00 AM ET
Past
---
Snyder Camping Weekend 0915 - 0917Camp William B. Snyder
Friday 09-15-2023 5:00 PM ET to
Sunday 09-17-2023 10:00 AM ET
Past
---
Snyder Camping Night 0921 Troop 124 NCCamp William B. Snyder
Thursday 09-21-2023 5:00 PM ET to
Friday 09-22-2023 10:00 AM ET
Past
---
Snyder Camping Weekend 0929 - 1001Camp William B. Snyder
Friday 09-29-2023 5:00 PM ET to
Sunday 10-01-2023 11:00 AM ET
Past
---
Snyder Weeklong Cabin Rental 1001 - 1007 Troop 81TNCamp William B. Snyder
Sunday 10-01-2023 5:00 PM ET to
Saturday 10-07-2023 11:00 AM ET
Past
---
Snyder Camping Weekend 1006 - 1008Camp William B. Snyder
Friday 10-06-2023 5:00 PM ET to
Sunday 10-08-2023 10:00 AM ET
Past
---
Snyder Tower Rental - Pack 1364 OnsiteCamp William B. Snyder
Saturday 10-07-2023
10:00 AM ET to 5:00 PM ET
Past
---
Snyder Long Weekend Cabin Rental 1008 - 1011 Troop 222GACamp William B. Snyder
Sunday 10-08-2023 5:00 PM ET to
Wednesday 10-11-2023 11:00 AM ET
Past
---
Vietnamese Camporee - Snyder Camp Full 1013 - 1015Camp William B. Snyder
Friday 10-13-2023 5:00 PM ET to
Sunday 10-15-2023 11:00 AM ET
Past
---
Snyder Camping Weekend 1020 - 1022Camp William B. Snyder
Friday 10-20-2023 5:00 PM ET to
Sunday 10-22-2023 11:00 AM ET
Past
---
NCAC Halloween Event - See Event PageCamp William B. Snyder
Friday 10-27-2023 5:00 PM ET to
Sunday 10-29-2023 11:00 AM ET
Past
---
Snyder Camping Weekend 1103 - 1105Camp William B. Snyder
Friday 11-03-2023 5:00 PM ET to
Sunday 11-05-2023 11:00 AM ET
Past
---
Snyder Rockets Pack 1343 1104Camp William B. Snyder
Saturday 11-04-2023
12:30 PM ET to 3:30 PM ET
Past
---
Snyder Camping Weekend 1110 - 1112Camp William B. Snyder
Friday 11-10-2023 5:00 PM ET to
Sunday 11-12-2023 11:00 AM ET
Past
---
Snyder Camping Weekend 1117 - 1119Camp William B. Snyder
Friday 11-17-2023 5:00 PM ET to
Sunday 11-19-2023 11:00 AM ET
Past
---
Snyder Camping Weekend 1201 - 1203Camp William B. Snyder
Friday 12-01-2023 5:00 PM ET to
Sunday 12-03-2023 11:00 AM ET
Past