NCAC Unit Charter Renewal
Event Details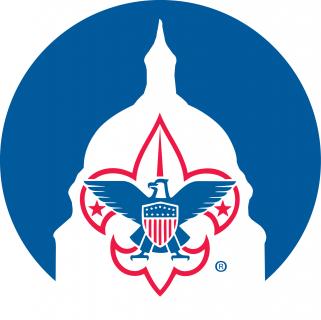 No Registration Needed


The 2024 Annual Membership Renewal Handbook is your guide to the annual recharter process. With the assistance of your unit commissioner, this booklet will lead your unit step by step through rechartering your unit.
2024 Annual Membership Renewal Handbook – Updated 22 Aug 2023
Before beginning the annual membership renewal process, read the handbook above, collect all member information. To start the renewal processes, click on the link below.
NCAC Renewal Training Presentations
By using the power point presentation, you will be able to prepare and complete the annual membership renewal paperwork with minimal effort. Membership Renewal For Units slide deck (revised 10 Sep 2023).
Charter renewal dates and time period
Units begin the renewal process in August and September. Units begin data input into Internet Advancement on 2 October and submit electronically no later than 23 October.
Membership renewal package submittal procedure
Please submit your membership renewal package electronic directly to the Council Registrar once it approved by a member of the Unit Key 3. It is recommended that you pay by a unit check to the Council office. If paying by a check turn that in to the Unit Commissioner or District Executive. Print your Membership Renewal Application for your unit files and send a copy to your Unit Commissioner or District Commissioner. You do not need to turn-in a printed copy to Council.
When the registrar processes charters for the new charter year, unit and member expiration dates are updated in Organization Manager of my.scouting.org.
District charter renewal points of contact
District
Renewal POC
Email
Phone
Potomac
George Gadbois
gdbsjr@aol.com
301-440-9248
Seneca
Loland Alex Pranger

lap.bsa@lapranger.com
alt: dad@ryanflynn.com

301-332-4670
White Oak

Mary Abe
Mike Holder

mc.abe@verizon.net
thedukeholder@verizon.net

301-754-2632
301-367-3381

Francis Scott Key
David Roberson
fskrechartering@gmail.com
301-865-6276
Patuxent
Carolyn Miller
twinlight.2000@gmail.com
301-455-8761

Western Shore

Melanie Anthony
Melaroonie24@comcast.net
757-739-6740

US Virgin Island

Dylan Smith

dylansmith12a@gmail.com

340-773-0422

Goose Creek

Thomas Price
thomas.price3@verizon.net
626-372-6787

Powhatan

John Colwell
ScouterJohnPowhatan@gmail.com

703-395-4118

Sully

John Wallace
jkwallaceiv@gmail.com
571-723-5395
Aquia
John Patrick
acc4recharter@gmail.com
540-809-8337
Mattaponi
Wendy Latella
wendylatella@yahoo.com
571-484-1917
Prince William
Chuck Wilkinson
wilkinson2157@gmail.com
703-677-7832
Piedmont
John McCann
m2ca2john@aol.com
540-718-5159
Chain Bridge
Karl Gerdes
kermitkeg@gmail.com
703-489-6518
Colonial
Linda Hill
Lhill@diabetes.org
571-239-1741
George Mason
Rus Pittman
ruspittman@gmail.com
571-643-4926
Old Dominion
Patriot

Lee Cass
Ken Gaul

scouting@lensmen.org
kgaulbsa@gmail.com

703-690-4528
703-732-1715

Washington, DC
Greg Fairbanks
greg.fairbanks@us.gt.com
571-332-3626
Direct Service
Gary Garay
garayg@yahoo.com
540-318-7553
Unit rechartering forms
The following forms are available to assist units in the rechartering process.
The latest youth and adult applications are downloadable at: scouting.org/forms
2023 JTE forms are at https://www.scouting.org/awards/journey-to-excellence/unit/
Forms for ALL Traditional Units – Packs, Troops, Teams, Crews, Ships
Exploring renewal forms
When & Where
Charter Renewal Information
John Patrick, Council, ACC for Recharter
Wednesday 09-06-2023 12:00 AM ET to
Sunday 12-31-2023 11:59 PM ET