2019 LDS Church (Falls Church, VA) Day Camp
Event Details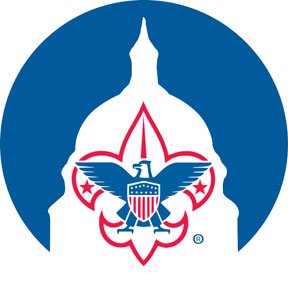 CHAIN BRIDGE DISTRICT
Cub Scout Day Camp
WHEN: Monday through Friday 9:00 AM to 3:00 PM (8 – 12 July 2019)
WHERE: 2034 Great Falls Street, Falls Church, VA 22043
WHY: We promise a boat-load of FUN all week
WHO: Any Cub Scout registered with a Cub Pack in the Chain Bridge District is welcome.
COST: $190.00 if registered before 19 May 2019 and $230.00 if registered after that date.
REGISTRATION LINK: https://scoutingevent.com/082-25921
DETAILS:
We are bringing back our always big hit, BB guns and Sling Shot ranges.
Leather crafts, build Rain Gutter Regatta sailboat, and 2-person Cardboard Boats, and construct a Kite.

NEW this year as our Cub Camp week theme is "On-the-Water and Beneath the Sea" is a full day of Aquatics at Washington & Lee High School Aquatic's Pool, 1301 North Stafford Street Arlington, VA 22201 the last day of Cub Camp on 12 July.
BSA Swim Checks for everyone.
Swim Lessons for Non-Swimmers and Beginners.
2-person Cardboard Boat competition Races in the pool.
Don lifejackets and flip over in a Canoe in the middle of the pool.
Other Aquatic FUN games.
Fairfax County Fire Department Pumper Truck Demos, EMT Rescue Vehicle, Fire Department Potomac River Rescue Boat (County Fire Department support of our Cub Scout Day Camp always contingent on not having to go a real emergency)
INTERESTED – don't miss the boat ?
Send an email to our Chain Bridge District Cub Scout Day Camp Director Tom Ballew if interested in becoming part of the adult and our older Scout Staff:
WThomasBallew@gmail.com
When & Where
LDS Stake Center
Monday 07-08-2019 9:00 AM ET to
Friday 07-12-2019 3:00 PM ET
Past