2023 BDSR Camp Jeffrey Summer Resident Camp
Event Details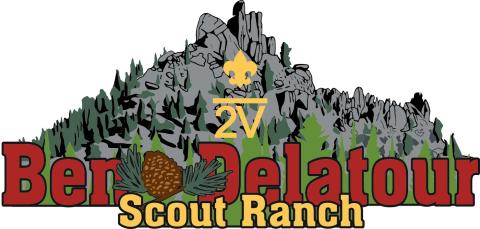 Welcome to Ben Delatour Scout Ranch!
Are you ready for a fun and safe week on our ranch? Every season we make a concerted effort to improve our camp. We will be hosting Scouts BSA linked units as well as traditional units. There will be additions at the camp to keep all Scouts busy with merit badges as well as fun and games during downtime. Shooting Sports, Horsemanship, Rock Climbing on natural rock along with COPE, Water Sports and many of the traditional camp merit badges will be available this year. Everyone that attends our camp will have an exciting but different experience!
Adult opportunities are available as well. There is fishing in the Elkhorn Creek or maybe you want to sit back in a chair on the porch of Coral Rock Dining Hall and marvel at the scenic view. There are leader training sessions and hiking opportunities. Be sure to try your hand at all the Shooting Sports areas as well.
Whatever your choice, the staff at BDSR is anxiously awaiting your arrival.
PAYMENT SCHEDULE:
MINIMUM $50 DEPOSIT DUE AT TIME OF REGISTRATION
$200 HALF PAYMENT BY 11:59PM ON FEBRUARY 15, 2022
$200 FINAL PAYMENT BY 11:59PM ON APRIL 17, 2022.
When & Where
Week 1Ben Delatour Scout Ranch
Sunday 06-11-2023 12:00 PM MT to
Saturday 06-17-2023 10:00 AM MT
Past
---
Week 2Ben Delatour Scout Ranch
Sunday 06-18-2023 12:00 PM MT to
Saturday 06-24-2023 10:00 AM MT
Past
---
Week 3Ben Delatour Scout Ranch
Sunday 06-25-2023 12:00 PM MT to
Saturday 07-01-2023 10:00 AM MT
Past
---
Week 4Ben Delatour Scout Ranch
Sunday 07-09-2023 12:00 PM MT to
Saturday 07-15-2023 10:00 AM MT
Past
---
Week 5Ben Delatour Scout Ranch
Sunday 07-16-2023 12:00 PM MT to
Saturday 07-22-2023 10:00 AM MT
Past