Citizenship in the World Merit Badge PM (Ages 11 to 17)
Event Details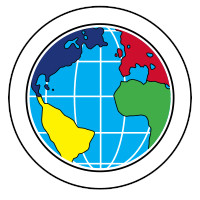 Compare the duties, rights and obligations of citizens in the United States to those in other countries. Learn what types of governments exist, how international law differs from national law and why countries must cooperate to thrive economically. Study world events in relation to security, health, values, geography, natural resources and climate. Recommended for youth ages 13+.
This session runs from 1pm to 4pm on Saturdays, October 28th to November 11th.
Please remember to check the attachments for additional details before your class begins. BSA medical form AB is required and must be turned in at check-in.
**Participants must be able to attend all three classes**
When & Where
Class Dates: 10/28, 11/4, & 11/11Newport Sea Base
Saturday 10-28-2023
1:00 PM PT to 4:00 PM PT