HAT: Basic Backpacking Course
Event Details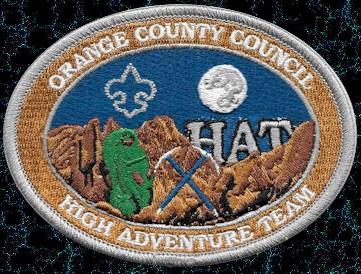 Do you enjoy backpacking? Maybe you have never been backpacking, but want to get started? Taking Scouts into the great outdoors is fun, exciting, and is a great developmental tool for youth. Whatever your level of backpacking experience, from none to expert, this course will provide you with important information to get started guiding Scouts on a backpacking trek. Come join your fellow Scouters in the fun!
This course is in several parts:
Part 1 - ZOOM Orientation from home (Friday, February 19, 7 pm - 8:30 pm)
Part 2 – OUTDOOR CLASSROOM TRAINING (Saturday, February 20, 8 am - 4 pm). Outdoor classroom training will be conducted at the Irvine Ranch Outdoor Education Center, 2 Irvine Park Road, Irvine, CA 92869, and consists of demonstrations and equipment round robins covering backpacks, tents, clothing, footwear, sleeping systems, stoves and cook gear, wilderness electronics, backpack cooking and food, water treatment, map and compass, critter encounters and food protection, planning a backpack with Scouts including adult leadership, and implementing "High Adventure" into your unit.
Part 3 – DAY HIKE WITH INSTRUCTORS (Sunday, February 21, 7 am - 3 pm). The day hike will include map and compass fieldwork.
Part 4 – WEEKEND OVERNIGHTER WITH INSTRUCTORS (dates throughout March and April). For dates and details, go to the first link below. Dates will be set by January 15th.
COURSE COST: $75…roster limited to the first 32 students who sign up…openings as cancellations occur.
When & Where
Zoom OrientationTBD
Friday 02-19-2021 7:00 PM PT to 8:30 PM PT
Past
---
Outdoor ClassroomIrvine Ranch Outdoor Education Center
Saturday 02-20-2021 8:00 AM PT to 4:00 PM PT
Past
---
Day HikeTBD
Sunday 02-21-2021 7:00 AM PT to 3:00 PM PT
Past
---
Overnighter TBD March/AprilTBD
Sunday 02-28-2021 7:00 AM PT to 3:00 PM PT
Past