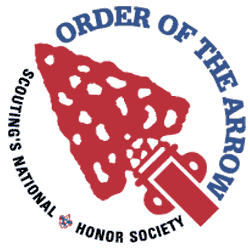 The National Order of the Arrow Conference is Scouting's second-largest national program event. In 2015 the conference will take place at Michigan State University, and will also celebrate the 100th Anniversary of the Order of the Arrow.
The continent will depart Akron on Monday morning August 3, 2015 and return late afternoon on August 8.

Further details will be released when they become available.



Scott Saffle
NOAC Youth Chairman
noac@marnoc.org

Allen Hoy
NOAC 2015 Advisor
noac@marnoc.org

Great Trail Council
PO Box 68
Akron, Ohio 44309-0068
Phone: 330-773-0415

Monday 08-03-2015 7:00 AM to
Saturday 08-08-2015 7:00 PM
Past
Michigan State University

Map this event
220 Trowbridge Rd
East Lansing, Michigan 44824