2016 Camp William Hinds Summer Camp
Event Details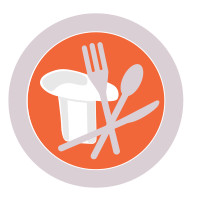 Camp William Hinds
Traditional Program ~ Endless Adventure 2016!
HIGHLIGHTS FOR 2016:
Online registration platform
Guest speakers
Expanded COPE Course
Exciting Older Boy Programs
New and old favorite merit badges
Friendship, fellowship and fun
Leadership experience
Emergency Medication Plan
The State of Maine requires that all campers that are going to carry a rescue inhaler or Epi-pens, provide the camp with an Emergency Medication Plan. Additionally, each camper must have their parent's and physician's approval to carry the inhaler and indicate that the camper is able to use the inhaler. At the time of check in, the camp health staff must also evaluate the camper's ability to use the inhaler. Please be sure to complete the Emergency Medication Plan with the physician and send it to camp with the health form. A copy of the school asthma plan will be acceptable as well.
When & Where
Week 1Camp William Hinds
Sunday 07-03-2016 2:00 PM ET to
Friday 07-08-2016 9:00 PM ET
Past
---
Week 2Camp William Hinds
Sunday 07-10-2016 2:00 PM ET to
Friday 07-15-2016 9:00 PM ET
Past
---
Week 3Camp William Hinds
Sunday 07-17-2016 2:00 PM ET to
Friday 07-22-2016 9:00 PM ET
Past
---
Week 4Camp William Hinds
Sunday 07-24-2016 2:00 PM ET to
Friday 07-29-2016 9:00 PM ET
Past
---
Week 5Camp William Hinds
Sunday 07-31-2016 2:00 PM ET to
Friday 08-05-2016 9:00 PM ET
Past
---
Week 6Camp William Hinds
Sunday 08-07-2016 2:00 PM ET to
Friday 08-12-2016 9:00 PM ET
Past