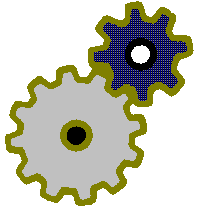 INFORMATION! Please read before registering, IMPORTANT!
PLEASE REGISTER ONLY FOR ONE CLASS IN THE MORNING ....AND ONE CLASS IN THE AFTERNOON FOR EACH DAY YOU WILL BE THERE!
THERE ARE SPOTS FOR 2 CLASSES IN THE A.M. AND P.M. BUT!!!!
LEAVE THE OTHER TWO BLANK.....CHOICES WILL CHANGE AS CLASSES FILL. Blank periods will be filled with electives and field activities.
Saturday, October 4, and Sunday, October 5, 2014, please register by Thursday, September 25!
Webelos Activity Badge Day is a two day event at Parker Scout Camp for Webelos that includes Activity Pin classes and Scout Skills stations. Webelos are invited to attend one or both days with leaders and or parents. Activity Pin choices may include Forestry, Geology, Readyman, etc. and each Scout can earn up to two pins per day.
Cost for this event is $20 per day per Scout, and $10 per day per Adult.

The cost will cover program supplies, facility expenses, coffee and lunch. Lunch service provided, but bring your own coffee mug.
Please register between 8:00 a.m. and 8:30 am each day. This event concludes by 4:30 p.m. each day.
FREE optional overnight camping is allowed and encouraged. You will need to RSVP for Friday or Saturday night, or both, so that we can assign a campsite for you. Groups must bring their own tents and camping gear; also food and cooking gear for dinner and breakfast.
The overnight is not officially part of the program. It is an opportunity to earn the Outdoorsman badge on your own.
Due to lack of interest we have cancelled the RSO Class for WAB Day. If you are interested in becoming a Range Safety Officer for our Cub Scout and Boy Scout Sports Programs, please contact us: mary@bsacmc.org!
Mary Herlick
Admnistrative Assistant
mherlick@Scouting.org

David Trehey
Scout Executive
david@bsacmc.org
320.251-3930

Central Minnesota Council
1191 Scout Dr
Sartell, Minnesota 56377
Phone: 320-251-3930